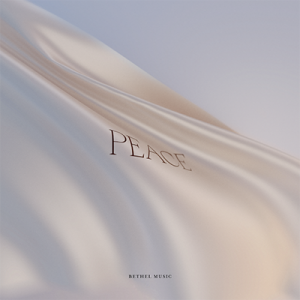 Nashville, TN (April 9, 2020)
When the world around us is shaken and we're unsure of what lies ahead, we can find peace in the unchanging goodness of God. An offering of healing and refreshment in this time of crisis, GRAMMY®-winning producer Ed Cash and the world-renowned Bethel Music collective have partnered for Peace, a 12-song compilation of beloved classics and freshly penned selections available tomorrow.
Highlighted by new recordings of such Bethel Music favorites as Cory Asbury's "Reckless Love," "No Longer Slaves" and "Raise A Hallelujah" by Jonathan David and Melissa Helser; "Goodness of God," featuring Jenn Johnson; Josh Baldwin's "Stand In Your Love," and "King of My Heart," featuring Amanda Lindsey Cook. Peace also showcases We The Kingdom's rendition of the modern benediction "The Blessing" and Kari Jobe's inspired new recording of "Surrounded (Fight My Battles)," among others.
"The recordings on this album use cutting edge techniques scientifically proven to help heal parts of the brain damaged by all kinds of emotional trauma—like anxiety, depression, abuse, divorce and grief—by engaging both sides of the brain through the gentle panning of peaceful soundscapes known as bilateral music," Cash explains. "As you listen, breathe slow and deep and enjoy the healing, peaceful effects of these powerful biblical truths proclaimed over your life."
Preview: