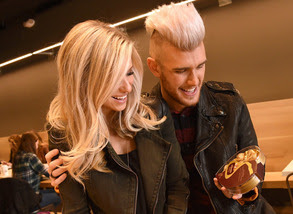 NASHVILLE, Tenn.—To celebrate their first Valentines Day as a married couple, Colton Dixon surprised his new wife Annie with an Uber Serenade and Hershey's Kisses, delivered to their favorite Nashville coffee shop, Revelator Coffee.
Dixon was the first to order the Uber Serenade, which is a live, in-person performance of a love song from a Nashville artist delivered to any location in minutes. Each serenade experience comes with a heart-shaped box of Kisses Deluxe chocolates.
Country trio Sister C showed up to serenade the couple.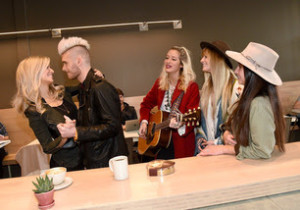 Colton and Annie wed in Nashville January 8, and People Magazine exclusively covered the big day as well as their honeymoon, which became one of the popular website's most read stories of the week.
Dixon is prepping to head out on the Hits Deep Tour alongside TobyMac, Britt Nicole and more. For more info, visit: coltondixon.com.