When we went back to build harmonies, there were moments we had to think for a bit, well, he had to think for a bit. I kind-of stayed out of it—just tell me what to sing, because it was so deep. It was just perfect.
He's tried and true. He is jazz. He got into the worship scene through Brooke Fraser, then Hillsong and then came here, that whole bit. The worship-pop element is just one side of Paul. His core is jazz. Paul and I began working together because he heard me say, "I'm coming apart…I don't think I can write another [contemporary Christian] song, I miss my New Orleans sounds." That's the kind of music I was singing before I moved [to Nashville, TN]. I was like, "I feel separated from who I really am—can someone please connect me with a jazz-Christian so we can kind-of combine the worlds?" Nobody knew a true Christian jazz musician in Nashville that was doing the kind of work that we needed to do.
My A&R at the time bumped into someone who said, "You should work with Paul Mabury, he's thick jazz but he's really good with pop stuff." It was instant—I knew we were going to be working together for a long time.
CCM: What about you?
LD: It was weird…like I came into my own. It felt like, "Oh, this is the way I was supposed to be singing the whole time."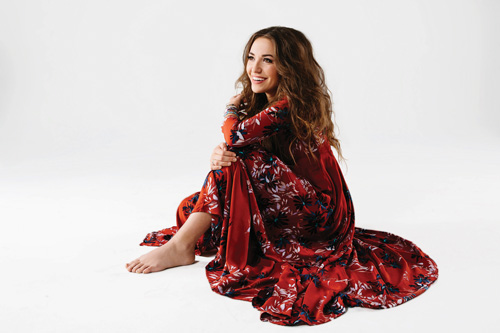 It didn't necessarily stretch me vocally, but at times I had trouble with the timing. There were some moments where I was like, "Can you…?" And Paul would have to tap out the rhythm of what I was supposed to sing.
CLICK "5" TO ADVANCE