Paul put us all in the room and he said, "All right. Here you go. The world is endless. You have no limits. Do what you need to do." The piano players would play something…he would shake his head and say, "I'm serious. You have no limits." So the musicians were like, "You're serious? Like, we can 'go?' We're going to go?!" Paul said, "Yeah, seriously." That's where you hear all these funky chords on the album. It was a mind-blowing process for me. I could do that all day long.
The conversation was happening through the music. It was an experience. There was just this rest and this stillness that was so present. I had people come to me and say, "Yesterday, we worked with this other band in this other session and it made me crumble. It made me feel like, 'What in the world am I doing with my life. I need to give up music…this is too much.'" Coming from people that are 50, 60 years old, they've been doing this forever! "Then today," they said, "We walked into the room, had a moment like this, and realized—all over again—this is why we do music."
For that to be felt in the room, it is evidence to me that is the spirit that God wants to bring into the world in this season that is so commercialized. When Jesus came, he came to bring peace to the earth, goodwill to men. He was the stillness in the midst of the chaos. He was the thing that came in and said, "I see all things and I know all things, but I'm going to come in infancy because it is innocent, and it's quiet, and it's gentle."
That's what was built in the room. For the people who might not have ever experienced that type of feeling, that peace that only His presence brings … [we hope] this is kind-of the conduit to that.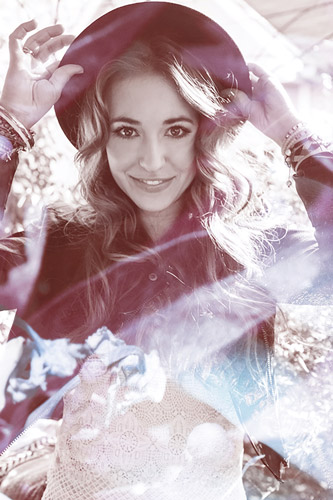 CCM: Was this project something that even stretched your producer, Paul Mabury?
LD: Not at all. It's funny. I'll tell you why. Paul is from Australia. He grew up as a jazz musician, but not like, "Hi, I play jazz music, I'm jazzy," he's got deep roots. This man can hear fifteen layers deep. The stuff that he makes me sing, I'm like, "Why did you make me do that? How did that come out of your head?"
CLICK "4" TO ADVANCE