by Matt Conner
Some of the joy of the Christmas season can be found in the odd things that make their way into a gift exchange. From silly white elephant options to the awkward present from a family member who doesn't quite know your correct size, the holidays are often filled with laughter for some of the weird trinkets we end up bringing home.
Our friends at Centricity Records were kind enough to answer two questions for us in the spirit of holiday cheer.
We asked several artists two very important questions:
1.) What's the oddest present you've ever received?
2.) If you had to bring a present to a white elephant gift exchange, what's the weirdest thing you could bring from your house?
The results are just as funny as you might expect. Read on for some early Christmas cheer and a lighter side to some of your favorite artists.

Chad Mattson, Unspoken
1. My wonderfully artistic Aunt Barb used to send me clothes every year. It was usually a sweater, a t-shirt, or a hat. They were ridiculous—fall foliage, animals, wild prints, and patterns. It got progressively worse from Christmas to Christmas. Opening my present every year became an event for the whole family! We would laugh so hard that we'd cry. Thank you, Aunt Barb. Laughter is the great gift!
2. A member of our extensive Beanie Boo collection.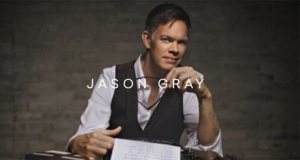 Jason Gray
1. Leather pants. In the 8th grade. From my grandma.
2. Leather pants.

Plumb
1. A pressure washer. Although odd, it's probably one of my most favorite gifts I've ever been given.
2. A small clay figurine painted white of an elephant.

Peabod
1. I once was given a gigantic Coca-Cola sign that I'm pretty sure was originally hanging in a store somewhere. I'm talking probably six feet wide. Odd, but perfect for me! It now hangs in my kitchen.
2. I have a magnet on my refrigerator with a picture of me in 6th grade in full youth soccer gear. It's quite possibly the worst picture of me that I know of, and someone felt the need to make a magnet out of it.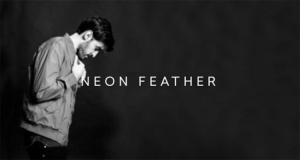 Neon Feather (a.k.a. Ben Thompson)
1. Women's sized, Christmas themed, matching pajama top and bottom covered in alarmingly festive patterns.
2. A five-foot-tall inflatable plush panda.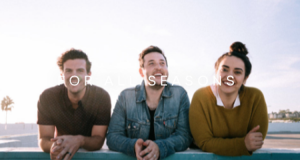 Jeff Luckey, For All Seasons
1. Dramamine (motion sickness medicine). Sometimes my wife and I will set a $20 limit on our Christmas gifts to each other to encourage something meaningful (and save money). So, this was her way of saying "Even though I get really seasick and I've always said no to this, I will brave the boat ride to Catalina with you, since you've been dying to go there." Haha. She's equally thoughtful as crafty.
2. A humongous basket filled with hundreds of hotel shampoos, soaps, lotions, shower caps, mouthwashes, etc. In Haiti, the local church can't visit people in their hospitals to pray for them unless they have something tangible to offer them. So ever since we've partnered with them down there, we've been collecting hotel amenities from nearly every city the band travels to in order to bring to them something they can offer.

Brandon Coker, North Point InsideOut
1. A family member bought me "driving gloves." I had never and have never since needed gloves to drive!
2. A proper cheese cutting board. They are useful if you eat a lot of cheese.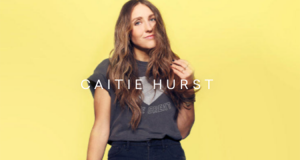 Caitie Hurst
1. Oddest present I've ever received: my dad went to Canada one time and brought me black candy that was literally called "polar bear droppings."
2. The weirdest thing I could bring from my house would be…my cat. I hate cats, so I would totally bring him to a white elephant gift exchange just to get rid of him.

Jonny Diaz
1. Tiger slippers. They were giant slippers that looked like tigers—with teeth and everything.
2. When I go to a white elephant party, I like to steal something from their house and wrap it. See if they notice.