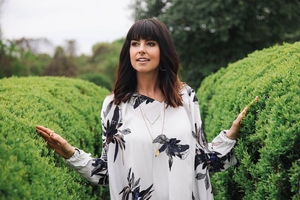 The phrase, "more of the same," applies to all facets of Meredith Andrews' latest album, Deeper. In every way, that's a good thing.
Andrews' fans should expect more of the same inspirational pop music they enjoyed on the acclaimed singer's last release, Worth It All. The artist herself should expect more of the same accolades and awards that followed that release—the strong reviews, the Dove Awards, the hit singles. All of it.
Deeper was largely birthed during a season of transition and frustration for Andrews, who has publicly discussed marital difficulties amid myriad changes during the recording of the album. Fortunately the tough lessons learned have given way to impactful songs like "Soar," "I Look To The King" and "Hands That Are Holding Me."
While already a successful recording artist, Andrews has yet to breakthrough to true stardom, but Deeper might do the trick. The songs are here, as well as the stories. It's more of the same from Andrews, and we wouldn't have it any other way.