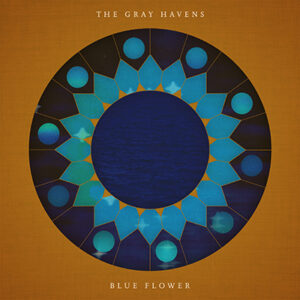 Nashville, TN (February, 2021)
The Gray Havens have released the title track and first single from their new album Blue Flower.
In addition to releasing two EPs and a pair of covers in 2020, The Gray Havens were quietly working on a new concept album the Havens' David Radford began dreaming up in 2019. The album was inspired by some reading Radford was doing which he plans to discuss in a podcast series launching soon.
Radford, shares "Blue Flower is the album I have always wanted to make. It was by far the most rewarding creative project I have ever worked on and I'm so proud of how it turned out. Can't wait for it to be out in the world!"
"Blue Flower," was co-produced by Ben Shive and The Gray Havens' David Radford. While the new music shifts The Gray Havens sound more in an alternative pop direction, listeners will continue to hear Radford's DNA throughout. The new single and album includes Nashville indie pop pedigree Will Chapman of Colony House on drums and Drew Holcomb & The Neighbors' Nate Dugger on guitar.
YouTube:

Stream:

Known for their unique blend of narrative-pop, The Gray Havens continue to expand their reach into multiple genres with thought provoking lyrical poetry and music. The duo has performed alongside such artists as The Oh Hellos, Josh Garrels, Ben Rector, John Marc McMillan, Drew Holcomb among others.
Visit: www.thegrayhavensmusic.com