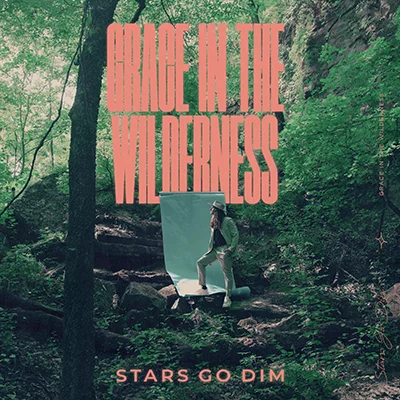 Nashville, TN (February 11, 2022)
Curb | Word Entertainment artist Stars Go Dim is set to release Grace In The Wilderness April 29, 2022. The instant grat track, "This Is Love," available now, giving listeners another taste of what's to come, following lead single, "Yes He Does." Watch the poignant video for "This Is Love," which includes an unexpected below.
Stars Go Dim's third studio project, Grace In The Wilderness, leads listeners on a pilgrimage toward hope that expands on the infectious pop sound that's defined Chris Cleveland's catalog since the impassioned singer debuted his first self-titled album under the Stars Go Dim moniker. Coupling meaningful lyrics with a voice that knows no bounds, Cleveland pulls out all the stops on the intrepid collection as his immaculate voice effortlessly glides across 13 tracks—all co-written by the ace songwriter. The new LP features the explosive "This Is Love," the worshipful "Prepare The Way" and the affirming "Yes He Does."
Opening the record, the multi-layered, sonically complex "This Is Love" captures Cleveland in a transformative moment in time as he receives divine CPR from a Love that gives him no choice but to surrender. Unraveling his insecurities and doubts, Cleveland wrote the dark, theatrical cut with Issa Sjöstrand and Anton Göransson. Set against a visceral wall of tightly-produced pop, Cleveland showcases the versatility of his wide-ranging vocals and his ability to thrive in any musical sphere.
This month, the award-winning artist is headlining select dates on The Yes He Does Tour with special guest Renee. Later this year, he'll bring an intimate, stripped-down version of his engaging live show to fans in private backyards across the country.
Visit: www.StarsGoDim.com
Grace In The Wilderness Track listing:
"This Is Love"
"Already Loved"
"What Your Love Can Do"
"Live Like That"
"Give Yourself Away"
"Satisfied"
"Thank God"
"Wasted"
"When We All Get To Heaven"
"Prepare The Way"
"Authority"
"Yes He Does"
"Grace In The Wilderness"