Atlanta, GA (October 31, 2022)
TRIBL Records has announced the release of Restoration Worship's new EP Where I'll Be Found. The 5-song Where I'll Be Found is a powerful musical experience that ushers listeners into an intimate worship space where God is the focus, and all distractions are eliminated.
Where I'll Be Found is a wonderfully crafted and unrefined worship album. Listeners will feel as if they are physically and spiritually in a live recording. Performed with worshippers from Restoration Church, "Where I'll Be Found" is a fully transparent spiritual moment. The album features collaborations with Samantha Mccabe, Sam Mccabe, Ariana Swafford, and Abbie Johnson.
"Testimony (I am Free)" is one of the most compelling tracks on the album. The song is an upbeat testament to God's ability to uplift people regardless of where they are in life. The lyrics, "When I heard your voice, I danced out of the grave" fully express the song's theme. Even in the darkest moments, God is a light that uplifts, empowers, and restores. The instruments impressively help deliver powerful lyrics. Even though the drums are always prominent, they never become overwhelming or distracting.
Restoration Worship is a new artist out of Montgomery, TX. Sam and Samantha Mccabe are the leaders of the group and also writers for Bethel Music (Sam recently wrote on Chris Tomlin's new album). The songs on the 5 track EP entitled "Where I'll Be Found" were written and resonate with their local church. Restoration Worship is very excited to share its heart with a larger audience. Sam McCabe, the lead man for Restoration Worship, also writes professionally in the Christian music world, signing with Bethel music in 2021 as a staff writer.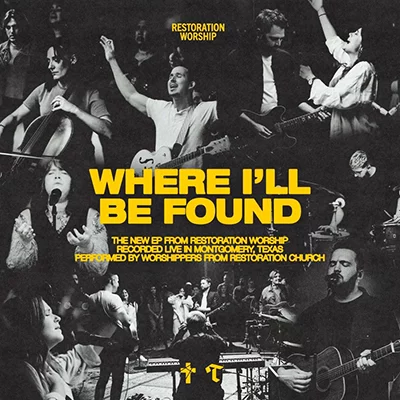 Where I'll Be Found Track List:
Where I'll Be Found (feat. Samantha Mccabe)
Testimony (I Am Free) [feat. Sam Mccabe]
Let You Love Me (feat. Ariana Swafford)
Grace Upon Grace (feat. Abbie Johnson)
Give You Everything (feat. Sam Mccabe & Samantha Mccabe)