Nashville, TN (March 13, 2021)
Fathom Events has announced the upcoming theatrical release of the new faith-based comedy movie, Church People, starring Stephen Baldwin and Christian comedian Thor Ramsey, with special appearances by Donald Faison, Joey Fatone, Billy Baldwin, Chynna Phillips and others. Church People is set for a special Fathom Event release March 13, 14 and 15.
Movie Synopsis:
A heartfelt and laugh-out-loud faith-based comedy film, Church People is the story of real people with real struggles and their unique paths to discovering what faith in Jesus is all about. It all starts when "America's youth pastor," Guy Sides, realizes he's stuck in the megachurch marketing machine and wants to find his passion again. But when Guy attempts to get back to the heart of ministry, he is thrust into the throes of dissuading his out of touch church leadership from performing a strange and potentially blasphemous stunt for the upcoming Easter service while navigating his own personal problems. Church People exposes the crazy heights some people will go in the evangelical subculture while revealing God's abundant grace through a poignantly redemptive climax.
Watch the movie trailer: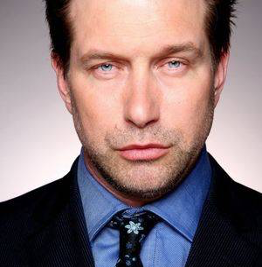 Stephen Baldwin stars in Church People as "Chad" the church greeter and serves as executive producer of the film. Stephen is an actor, producer and author who landed his breakthrough role in the double Academy Award-winning film The Usual Suspects. Additionally, his more than 100 film roles include, Bio-Dome and Barney Rubble in The Flintstones in Viva Rock Vegas as well as the indie feature drama Staines.
Thor Ramsey wrote Church People, in which he stars as "Guy" the megachurch youth pastor. Thor has been a working standup comedian since 1987. He began his career as a club comic where he worked in most of the major comedy clubs around the country, such as the Improvs and Funny Bone Comedy Club chains. In 2004, Thor became the host of the Bananas comedy series, which was purchased by Sony television and could be seen in over 90 million homes in its heyday, mostly by 12-year-olds. Along with Bananas, which ran for three seasons, Thor was featured in three of the best-selling Christian comedy DVDs of all-time, Thou Shalt Laugh, from the same producer as The Blue Collar Comedy Tour.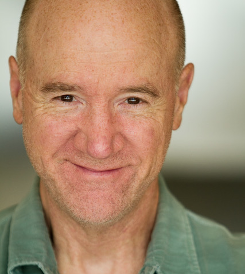 Michael Monks stars in Church People as "Pastor Skip."  He has been acting for over 35 years. He has directed film, stage, music videos and streaming series. He spent eight years in New York City before relocating to Los Angeles. He has also been teaching at The Ivana Chubbuck Studio in Hollywood for 19 years. Michael has appeared in over one hundred films and television shows. He was last seen in theatres in Stephen King's Dr. Sleep. On television, he recently occurred on Deputy with Steven Dorff and worked on Dirty John and Pump. Some of his other film credits include the award-winning Talita, Air Force One, Ice: The Movie, Loners, Parallels, Sabotage, Garfield, Blue: The American Dream, Last Rampage, The Meanest Man in Texas, and the soon to be released Case 347 and King Saud.
Visit: https://churchpeoplefilm.com