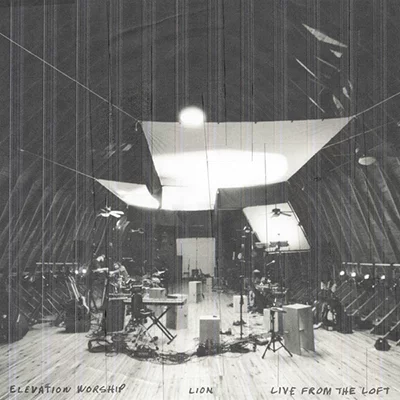 Charlotte, NC (August 19, 2022)
Elevation Worship has released LION: Live From the Loft. Encompassing ten tracks, the uniquely created album offers six reworked songs initially from the LION album, which was released in March of this year, along with a few brand new tracks.
Earlier this summer, the Elevation Worship team brought their church community to a newly restored barn near their home base in Charlotte, NC. In the barn's loft, they gathered to worship and LION: Live From the Loft came to fruition, offering different acoustic versions of LION songs such as "Same God," "What I See," "Forever YHWH," and the title track.
"It was an amazing time to spend a day worshiping together in that space as a church family," Chris Brown, Elevation Worship's worship leader and one of their primary songwriters, shares. "We just pressed record as we worshipped and now we have these alternative versions from LION along with some new songs."
One of those new songs, "Lamb," aptly merges with the title track. "I love having this partnering song that magnifies another facet of who Jesus is," Brown explains. "In Scripture, we see Jesus not just as Lion but also the Lamb of God who takes away the sins of the world. This song is a call to surrender our lives for a greater purpose and mission: total devotion to Jesus."
LION: Live From the Loft track list:
1. LION (feat. Chris Brown & Brandon Lake)
2. What I See (feat. Chris Brown & Pat Barrett)
3. Same God (feat. Jonsal Barrientes & Brandon Lake)
4. Lamb (feat. Tiffany Hudson)
5. Why (feat. ELEVATION RHYTHM)
6. Welcome Resurrection (feat. Chris Brown)
7. Blessings Everywhere (feat. Brandon Lake)
8. Forever YHWH (feat. Tiffany Hudson)
9. Here Now With You (feat. Pat Barrett)
10. Sing Praises