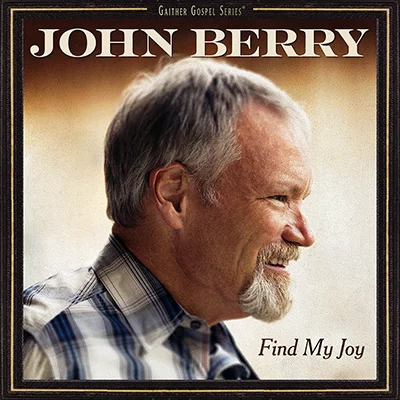 Nashville, TN (July 8, 2022)
GRAMMY Award-winning country singer/songwriter, John Berry, has recorded and released a new album, Find My Joy, featuring heartfelt renditions of Gospel classics that have inspired him offstage and grounded his lauded musical journey. Best recognized for his hit song, "Your Love Amazes Me," and his incredible rendition of the Christmas classic, "Oh Holy Night," Berry seamlessly delivers timeless standards "How Great Thou Art," "Great Is Thy Faithfulness," "I Surrender All" and several new songs sharing the hope he has found personally with listeners everywhere.
Find My Joy, features his unmistakable voice that has garnered Platinum records and 20 hit singles. The inspiring project was arranged and produced by multi-award-winning producer, Steve Dorff and is being distributed by Gaither Music Group – Gaither Gospel Series.
YouTube Album Playlist:

Spotify Album Playlist:

Find My Joy track list:
1. Great Is Thy Faithfulness
2. I Surrender All
3. Find My Joy
4. Turn Your Eyes Upon Jesus
5. It Is Well With My Soul
6. Something Bigger Than Me
7. How Great Thou Art
8. Blessings
9. Blessed Assurance
10. Live Like You