Atlanta, GA (May 20, 2019)
Christian rap/hip-hop artist Andy Mineo has released a new music video for "Keepin It Movin" featuring Guvna B on his YouTube channel. Directed and edited by Pete Wall (Light Media), the video captures scenes from Andy's 2018 European tour including the 2-hour challenge where Andy and Guvna B quickly recorded and shot the video for the song.
"Keepin It Movin" featuring by Guvna B is the first single from Andy's upcoming mixtape WORK IN PROGRESS, scheduled to be released August 23. WORK IN PROGRESS is an 11 track mixtape comprised of raw, unmastered and alternate versions of songs recorded over the years.
Check out "Keepin It Movin"here: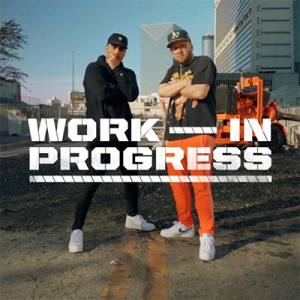 WORK IN PROGRESS TRACK LISTING
1. Podcast-clip-1.wav
2. Reflections rough w_horns & break.mp3
3. Podcast-clip-2.wav
4. Keepin it movin am & guv demo.mp3
5. Podcast-clip-3.wav
6. I DON'T NEED YOU (DEMO).wav
7. Podcast-clip-4.wav
8. 1988 REMAKE 2_Nottz_42North.wav
9. Podcast-clip-5.wav
10. Anything But Country (break beat_no trap version).mp3
11. Podcast-clip-6.wav
12. another me 3/7 NEW (Gawvi remake).mp3
13. Podcast-clip-7.wav
14. Til Death (no guitars) bounce.mp3
15. Podcast-clip-8.wav
16. So gone Easy DaveJ V1.4.mp3
17. Podcast-clip-9.wav
18. Honest 2 God Tyshane/DSTL 1.0.mp3
19. Podcast-clip-10.wav
20. I ain't done (beam version).aif
21. Podcast-clip-11.wav
22. Family Photo second half idea 2 (joel draft).aif