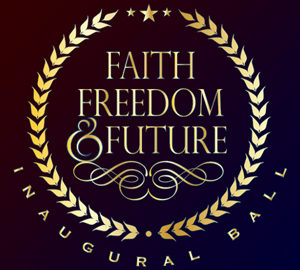 NASHVILLE, Tenn.—Acclaimed Difference Media husband/wife duo Aaron & Amanda Crabb will head to Washington, D.C., next week to perform at Family Research Council's Faith Freedom & Future Inaugural Ball, it was recently announced. The couple joins a lineup of top performers, including best-selling comedian Chonda Pierce, at the black-tie gala set to follow the inauguration of President Donald J. Trump on January 20, 2017.
"We truly count it an honor to be a part of the Faith Freedom and Future Inaugural Ball," said Aaron Crabb. "We love this great nation and we are thankful for our faith. To be asked to share the Good News of Jesus through testimony and song at an inaugural ball is a good sign of things to come for the United States of America."
Family Research Council, one of the country's leading policy organizations, was founded in 1983 with the mission to champion marriage and family as the foundation of civilization, the seedbed of virtue, and the wellspring of society. FRC shapes public debate and formulates public policy that values human life, upholds the institutions of marriage and the family, and defends religious liberty.
Aaron & Amanda Crabb have five recordings, multiple Dove Award nominations and an Inspirational Country Music Association Vocal Duo Award nomination to their credit, among other accolades. The couple's critically-praised 2016 Difference Media release, Restore (buy), was produced by Aaron Crabb, a member of Southern Gospel's iconic, GRAMMY®-nominated Crabb Family. Restore showcases the duo's signature harmonies and modern country influences, thematically reflecting their recent journey, from launching and pastoring the burgeoning Restoring Hope Church near Nashville to the birth of their fourth child.