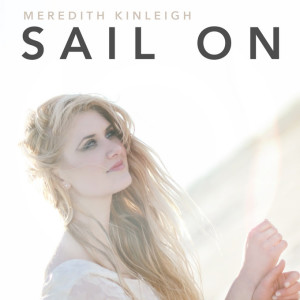 Touring with Jason Crabb and Natasha Owens in February and Kutless, 7eventh Time Down and Natasha Owens in March!
Meredith Kinleigh, emerging Christian music artist, hails from a quiet southern town where she writes of redemption, hardship and joy.  The 21-year-old singer-songwriter and worship leader, who signed with INOV8 Music Group earlier this year, reveals the inspiration for her new EP, "I went through a time of struggle during my late teens. It was a hard time because I was confronting a lot of uncertainty. God was using that time to strengthen me and prepare me for the future."
The first time Kinleigh performed alone on stage, she was eleven. Over three separate church services, her voice reached thousands of people. Her debut song was "Only Hope" from the movie A Walk to Remember.
"I was really nervous, extremely nervous," Kinleigh says, recalling the first time she performed alone on stage. "But with each service I grew stronger."
Today, Kinleigh juggles the duties of ministry with her aspiring music career. She works as her parents' assistant and coordinates the children's ministry activities. Sunday is fun and busy, she says. "It's a huge experience. We have a big family. We all love the Lord and play on the worship team."
Kinleigh officially joined the worship team at age twelve, and today she calls the church stage her comfort zone. "The atmosphere is different in the different places I perform," she says.
"Performing a song by yourself when the focus is more on you versus performing in a group," she explains, "there is more responsibility to carry your message."
And this young artist has a message that will make you sit up and pay attention. "This EP is about redemption." She says, in a matter-of-fact sort of way.
"I was coming out of a hard season in my life, and a lot of the songs are very raw and transparent. Creatively speaking, a faucet opened, and everything I had wanted to write about, all the seasons of my life, the heartache and joy that had been building up for so long—became my five song testimony.
"They are very real, very transparent songs. I've been really anxious and excited to get them to people. Each song is a different aspect of my journey across different seasons of my life."
Watch the official music video for "Sail On" below: