CCM: So, are you still leading worship at your church, or…?
ZW: Before, I was full-time. I was director of a campus and I ran all of our day-to-day activities as far as scheduling volunteers, booking the band, and planning all of our songs and stuff like that. It would have been a lot to try and do that while being on the road. The way it's been this year, I've led three times since the first of October. The church has been super cool, they support me and financially and has helped us out this past year because they understood that this was a pretty big leap of faith. They've been really supportive and have been working through the growing pains of what it means to have somebody at their church also pursuing being an artist and touring musician.
CCM: You grew up in a Christian home, but went through a bit of a rebellious period. How did the message of Christ endure for you, and how would you encourage someone who might be struggling to return to Him?
ZW: For me, it was just faithfulness found in His Word that sums it up for me. God…He's faithful to us all, and He wants us to know Him. I feel like even when I wasn't pursuing God, He was pursuing me. He was constantly preparing me for something bigger than I could ever imagine—even when I was running from Him. Looking back now, obviously, I can see all the times He prepared me for the things in my life that—at the time—didn't understand why or what I was going through.
The one thing that I have tried to explain to people—whether on the stage, or through the music on the record—is God's amazing grace. Once you can grasp how big and easily accessible it is, you begin to understand that we could know Him, have a better life, and live more abundantly. All you have to do is call out to Him and He saves you, and we didn't do anything to deserve that. When that finally clicks, I think people just get it. I didn't get that until I was thirty-three years old, it didn't click with me and I grew up in the church for twenty years. I wish people wouldn't wait until they're my age, but I think a lot of us do have to go through life experiences to understand and appreciate what He's done for us—to really get a hold of that picture of grace that He's giving us.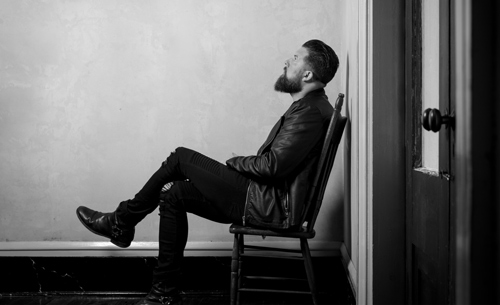 CCM: To back up a little further, before you were serving the local church and touring with your Christian band, you were rocking clubs and bars…and then you had a medical scare.
ZW: Trust me, it was a scare. But I was in such a rut with drugs and alcohol at that time that whenever I heard the news, the only thing for me that made it better was to sneak further into the life I was already living. Instead of turning to my parents or friends I did have that were Christians, I turned to more drugs, more alcohol, and more of a reckless lifestyle. It took another good year of living that way before I reached a place in my life where I…
CLICK "4" TO ADVANCE