Holy Communion invites us to focus on the holiness of communion with God and one another. On World Communion Sunday, United Methodists, in conjunction with other denominations and believers worldwide, participate in Communion to recognize our unity in Jesus Christ. This universal and inclusive connection is the foundation of the special offering for World Communion Sunday.
United Methodist Special Sunday celebrations invest in education, servant leadership, community building and ministries of peace with justice. Concentrating our resources to support shared ministries equips us to step into a grace-filled new beginning with faithful determination. The World Communion Sunday special offering supports racial and ethnic students in achieving their educational goals to help transform communities.
In 2021, World Communion Sunday offerings awarded 242 scholarships and grants. Donations provided grants and scholarships for graduate students, scholarships for students pursuing ordained ministry, leadership development, mentoring programs, recruitment, training and retention of ethnic persons for leadership positions at every level of the church and its ministry.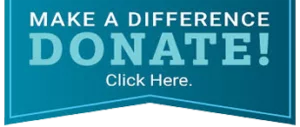 The needs exceed what we can fund and your gifts can further growth and success. The younger generations have visions and dreams but they are not easily accessible. These groups are concerned about the injustice and violence around them and want to make a difference. With education and training, they can pursue their vision for a future of hope.
The United Methodist Church, the world and our communities are in a time of transition. Now, perhaps more than ever, we are called to extend healing and hope that will guide us to becoming a new creation in Christ. Through our gifts and support, we can invest in talented, qualified students from around the globe to transform the world as witnesses for Christ!
Did you know we have resources to celebrate World Communion Sunday?
Click here for all the resources you need to inspire and empower your congregation and community to engage in this ministry.
Are you looking for more information on World Communion Sunday?
Click here to find out about our rich and long history of generosity. Our hope is to inspire you to learn more about the work we accomplish together through the ministry we call connectional giving.
Are you interested in supporting the ministries behind the World Communion Sunday offering? You can give any time of the year by donating at UMC.org/SSGive.