With such an impression on retail and culture, it's hard to believe we've only been WOWED for just the past twenty years. Since 1996, the WOW franchise has been the definitive model for compiling the best in Christian music—now that's what we call, impact.
For Christian music fans—even ones that have been around as long as me—it seems that the WOW Hits brand of compilation albums have always been there, kind-of like a life-long friend of sorts. So, late last year, when Provident announced that in March 2016 they would be releasing the Wow Hits: 20th Anniversary edition, I sat back in my chair and said to myself, "Has it really only been twenty years?"
The answer, is obviously, "Yes," but perhaps the indelible mark this partnership has had on our musical conscious is due to the release of dozens of titles that have happened every single year since the inaugural WOW 1996 debuted in late 1995. These include spin-off's featuring the best in gospel, music, rock, and the occasional Christmas, jazz, DVD, and decade-themed projects. Time flies when you're having fun—and putting out tons of records.
In celebration of this milestone, CCM Magazine wanted to hear from a few of the musical (marketing) geniuses that have brought us these memorable pieces that have, at some point or other, entered most our lives. We'll also offer a track-by-track commentary from the songs that comprise this year's anniversary release, listed by class year of release.
When the WOW partnership initially formed, what were the original goals?
Bill Hearn, President/CEO of Capitol Christian Music Group: The WOW partnership was established in the summer of 1995 with the first release, WOW 1996 in November of 1995. Our goals were to introduce more people to the genre of Christian music by mirroring the pattern of the hugely popular pop compilation series in the United Kingdom, Now That's What I Call Music, which combined the best songs and artists from across the industry. Compilations were not a big part of the U.S. market at the time and many people doubted the consumer would respond as they did in the U.K. Quite to the contrary, WOW 1996 was a huge success and the beginning of a series of products that would help grow the Christian and eventually Gospel category of music significantly.
When WOW began twenty years ago, did your expectations of the brand envision thirty-plus million units sold?
Terry Hemmings, President/CEO Provident Music Group: It would be hard to say anyone's expectations were as high as the results as they have been extraordinary. Our hopes were that we would see comparable results to what NOW was doing in the United Kingdom but there was no known market for compilations of this nature and we were still working to get Christian Music into some mainstream outlets. That said, I am not surprised at the success WOW has experienced given that the consumer receives all of the big CCM songs for the year in one high value package. More importantly, WOW became a trusted, reliable brand for both casual and committed Christian music fans who became repeat buyers for themselves and others.
How do feel that the WOW brand has impacted the Christian music industry as a whole?
Rod Riley, President/CEO of Word Entertainment: The WOW brand has been a powerful, consistent, and dependable discovery tool for fans, putting the best Christian music in front of listeners for two decades. The music that fans have heard on WOW over twenty years has deepened their connection with artists they already loved, and simultaneously introduced them to others. The impact of WOW on the Christian music industry as a whole is positively staggering.
Why is the WOW brand important to the music buyer?
Hearn: The WOW compilation series is important to the music fan for two important reasons among many others, first it serves as an annual collection of the best of the best songs and artists of that particular year curated in one physical or digital package with a very affordable price. Second, the high value and best of the best songs in one package makes the WOW series an incredible gift or introduction to the genre of Christian and Gospel music to a friend or family member.
As you reflect on the songs and artists included on the WOW Hits 20th Anniversary project, is there a particular memory or story that stands out to you?
Hemmings: I certainly remember the day Bill [Hearn] shared the idea of WOW. It wasn't crazy, but it was untested, and we initially faced some skepticism. That said, I am not surprised at the success WOW has experienced given that the consumer receives all of the big CCM songs for the year in one high value package. But perhaps the most important impact of WOW is the work that has been accomplished utilizing the charitable funds generated. Over the years, numerous ministries and care organizations have been the beneficiaries of grants created specifically from WOW earnings. Additionally, the WOW partners have sponsored industry events and opportunities to gather and give back. I remember a day spent filling bags with food being sent to feed children in poverty stricken areas. Hundreds of members of our community participated and enjoyed a time of fellowship together. This all grew from Bill's idea, which turned out to be a good one.
Where do you want to see WOW going in the next 20 years?
Riley: As we reflect on the first twenty impactful years of the WOW brand, I am excited about the enormous potential that lies ahead for the next twenty years. I would love to see the WOW brand itself continuing to expand where fans live and breathe, ultimately continuing to connect our artists and their music to existing and new consumers. The depth and breadth of the creative community within Christian music is undeniable; I see the WOW brand continuing to be an effective vehicle in reflecting this to music fans everywhere.
WOW Hits: 20th Anniversary track listing by class, with commentary from CCM managing editor, Kevin Sparkman (some factual information found with the creative use of an internet machine, and Wikipedia):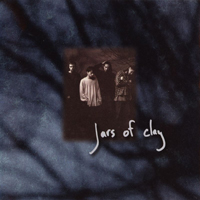 Class of 1995
Jars Of Clay, "Flood" (from self-titled album)
Game changer. For me, personally, this song—and entire album—plunged me completely into a life-long love of Christian music (and by "completely," I mean fully immersed, pun intended). I can (only) imagine there are many of you that can claim a similar experience. If this album came out in the cassette era, I probably would have had to buy multiple copies (we can explain why later, if you're confused).
DC Talk, "Jesus Freak" (from Jesus Freak)
Okay, so, 1995 was BIG for Christian music, no wonder WOW was birthed during this year! Not sure DC Talk will enjoy a bigger hit than "Jesus Freak." The group disbanded after their last album, Supernatural (1998)—which was their best, IMHO. The trio have done okay for themselves since, with TobyMac and Kevin Max enjoying huge and creative solo careers, and Michael Tait now fronting one of the biggest bands on the planet (Newsboys, see Class of 2011).
Class of 1996
Point Of Grace, "Keep The Candle Burning" (from Life Love & Other Mysteries)
Y'all, these gals were HUGE, and they killed it with this memorable track. I contend that in sea of a lot of really BAD music in 90s, there were some truly groundbreaking songs released in the Christian market during this decade that are unrivaled by any genre at the time. Between 1995-2001, Point Of Grace released sixteen consecutive No. 1 singles. This deserves a resounding, "wow!"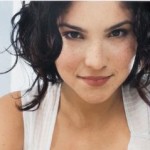 Jaci Velasquez, "On My Knees" (from Heavenly Place)
What. A. Song. This is the kind of song that will ALWAYS stop you in your tracks, and compel you toward a personal moment of worship with God, when and wherever you might be. Velasquez was recently a featured performing artist and co-host on CCM United's We Are United, where she performed this hit, and she can be heard every morning on the syndicated Family Friendly Morning Show with Doug & Jaci on FISH Networks nationwide (plus, her office is just down the hall from mine…so cool!).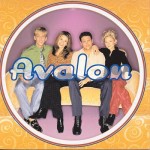 Class of 1997
Avalon, "Testify To Love" (from A Maze Of Grace)
If you don't remember this song being EVERYWHERE in the late 90s, you were either not yet born, too young, or living under a rock. Former member Jody McBrayer released his latest solo project just this year, Michael Passons has recently been playing for Class of '96 artist Point Of Grace, and Greg and Janna Long are still leading worship and recording projects of their own.
Class of 1999
Steven Curtis Chapman, "Dive" (from Speechless)
Heading into a new century, Steven Curtis takes a dive, and has one of his biggest hits of all time on probably his most memorable album to date. However, with his brand new, and first-ever worship album, Worship And Believe, releasing just one week ago to critical acclaim, perhaps we're now all witnesses to the next successful era for SCC?
Class of 2000
Nicole C. Mullen, "Redeemer" (from self-titled album)
A landmark song by a classy artist, who happens to be an even more classy person. In my opinion, one of the most important Christian songs to be written in our lifetime, it's a no-brainer to be included here.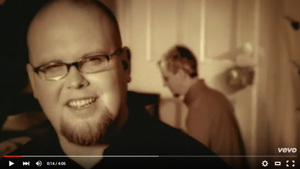 Class of 2001
MercyMe, "I Can Only Imagine" (from Almost There)
Might be one of Christian music's biggest singles of all time, but do you remember that it as just the fifth track (but leas single) on Almost There in 2001? Its crossover into mainstream radio in 2003-04 propelled the song, and the band, to enormous new heights, and they haven't looked back.
Michael W. Smith, "Above All" (from Worship)
Recorded live in Lakeland, FL, this album marked the CCM pioneer's foray into the worship market, making a gigantic splash along the way. In addition to this leading song, the album is full of genuinely passionate moments of praise that will live on…forever.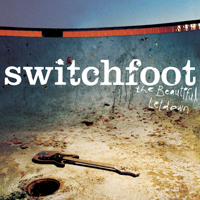 Class of 2003
Switchfoot, "Dare You To Move" (from The Beautiful Letdown)
If Jars Of Clay was the album of the 90s, The Beautiful Letdown is the album of the 00s. This song has transcended genres and formats—I'm amazed at the number of times I hear this being used on network television sports montages (or similar mediums), still to this day.
Class of 2004
Casting Crowns, "Who Am I" (from self-titled album)
One of the band's biggest hits, it is now certified RIAA Gold (more than 500,000 copies sold). Co-written by Class of '99 artist Steven Curtis Chapman, this single was featured on Crowns' debut album. Lead singer, Mark Hall, has recently chronicled his fight with cancer via social media (something that was in its infancy at the time this song became a hit), and we're happy to report that he continues to improve, sing, and tour.
Class of 2005
Chris Tomlin, "How Great Is Our God" (from Arriving)
You've heard the stat: Chris Tomlin is the most sung songwriter in the world. In a 2013 article, Relevant Magazine worded Tomlin's status, "Earth's most sung artist." To that, we just say, appropriately enough… "wow."
Third Day, "Cry Out To Jesus" (from Wherever You Are)
Billboard listed this hit as the #15 Hot Christian song of the 2000s, it reached to #1 on the Billboard Christian Songs chart in 2005. The song won a Dove Award for Best Pop/Contempoary song, and the album where it resides won a GRAMMY.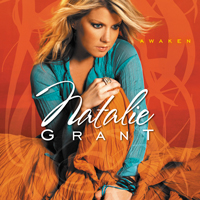 Natalie Grant, "Held" (from Awaken)
Grant won the Dove Award for Female Vocalist of the Year when "Held" and Awaken were both nominated for Song and Album awards that year. Since then, she has one of the largest social media followings in Christian music, has hosted a television reality series, is a spokeswoman against human trafficking, has had three children … and has made a lot more great music, too!
Amy Grant, "El Shaddai (2005)" (from Rock Of Ages… Hymns Of Faith)
Amy's in a class all her own. Her 80s mega hit gets revamped in 2005, proving that some songs really can, and will, stand the test of time.
Class of 2008
Jeremy Camp, "There Will Be A Day" (from Speaking Louder Than Before)
The title of this album eventually led to Camp launching his own ministry, Speaking Louder Ministries, which has taken he and teams to all parts of the world in the name of Jesus Christ. To date, they have been to Guatemala, India, Kyrgyzstan, and Ukraine.
Francesca Battistelli, "Free To Be Me" (from My Paper Heart)
The ultimate Christian, top down, windows down, speeding away from work on a Friday afternoon (at only 5 MPH over, of course) freedom song! Yeah, we imagine this one is on more than a few "road trip" playlists.
Tenth Avenue North, "By Your Side" (from Over And Underneath)
Guys all over Christian college campuses in the late 00s thought they finally had the most appropriate break-up apology song, complete with permission to "have hands that are holding you…" That is until the second verse kicks in. Oh well, I guess they had to keep holding on to their More To This Life cassettes until Dave Barnes' "God Gave Me You" came along.
Brandon Heath, "Give Me Your Eyes" (from What If We)
As the second-most played song at Christian radio in 2008, with its swingy beat and poignant message, it's safe to say this was on the top of many "theme song" lists that year.
Class of 2009
NEEDTOBREATHE, "Something Beautiful" (from The Outsiders)
We'll just ask one question: Name another artist/band that creatively uses their name as part of a lyric in their own hit song? Note the use of the word, "creatively," here (hip hop artists, Monkees, The Who, Queen, and The KLF won't count!).
David Crowder Band, "How He Loves" (from Church Music)
Do you remember the first time you sang the lyric, "And Heaven meets earth, like a sloppy wet kiss?" Admit it, you did a double-take—it's okay, we know you're personally not responsible for its more G-rated upgrade, "unforeseen kiss."
Class of 2011
Newsboys, "God's Not Dead (Like A Lion)" (from God's Not Dead)
As CCM Contributing Editor Matt Conner recently asked, "Will anything ever slow the Newsboys?" Apparently the answer is, "no," but do we really want them to? As long as they continue to release ground-breaking, needle-moving, movement-shaking music like this song—now considered an anthem for a generation—we say, "full speed ahead."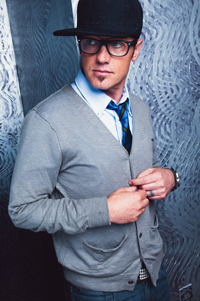 Class of 2012
TobyMac, "Me Without You" (from Eye On It)
Problem is, which song do you really choose from this album? We're guessing the people at WOW Hits only had one TobyMac slot to fill, and this wasn't a bad choice. Makes us wonder…how many McKeehan tracks will there be on subsequent forms of the 20th Anniversary compilation albums to come (seriously, we don't know anything…just wishful thinking)?
Big Daddy Weave, "Redeemed" (from Love Come To Life)
This stirring song is a CCM classic, will forever be, and a theme song for salvation stories the world over. Thank God for this song, and thank the Lord for all of our redemption stories.
Matthew West, "Hello, My Name Is" (from Into The Light)
West has the uncanny ability to express in song what so many of our hearts are already singing. This particular song seems to culminate into so many of the things that distract us from the truths about God's defining love—so much of what makes Matthew West so great are all wrapped up into this one, we think that's why it's here.
Class of 2013
Mandisa, "Overcomer" (from Overcomer)
We love Mandisa, and fondly remember her documented and Christ-like reaction to American Idol judge Simon Cowell's rude remarks of her during the nationally-aired 2006 competition, as she forgave him, lovingly, in Jesus' name. Leaving an impression on Cowell, her music continues to touch the lives of people the world over.
Hillsong UNITED, "Oceans (Where My Feet May Fall)" (from Zion)
Can't imagine anyone who has attended church since the release of this song has yet to encounter it during worship at some point. This very well may end up carrying the banner for the modern worship movement experienced since the mid-90s.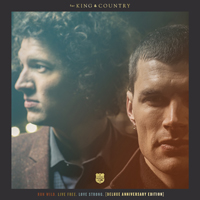 Class of 2014
for KING & COUNTRY, "Fix My Eyes" (from Run Wild. Live Free. Love Strong.)
The "youngest" song on this list ironically comes from a couple of guys who have been doing music a long, long time. If you're not jamming out to them in arenas across the country at a Winter Jam show, you're enjoying them on television being featured on the likes of Jimmy Kimmel Live and TODAY Show on NBC, to name a few.
Class of 1992-93
4Him, "The Basics Of Life" (from The Basics Of Life, 1992)
Audio Adrenaline, "Big House" (from Don't Censor Me, 1993)
The release of these songs predate the compilation's "twenty year" theme, but we say, "Why NOT include them?" We recently heard 4Him perform at 2015's CCM United We Are United homecoming (for CCM artists,) and this quartet STILL has it! One of, if not THE best contemporary Christian vocal groups of all time. Audio A front man Mark Stuart has since stepped away from the limelight of the stage due to chronic vocal issues, but still oversees the Hands And Feet Project, as well as the band's legacy, as Audio Adrenaline has enjoyed recent success since the release of Sound Of The Saints last year.