by Andrew Greenhalgh
Christmas seems to be a time of favorites, of eating our favorite cookies, making lists of our favorite things, and shopping for other's favorite things along the way. Music is no exception as we seek to get into the spirit of the holidays and turn to some of our favorite songs and albums to conjure up those feelings of warmth and nostalgia by the fire. And while favorites are great, all too often there are, much like those from the "Island of Misfit Toys," those albums that find themselves overlooked over against the glare of newer offerings.
Here we stop and shine our festive spotlights on ten of CCM's most underrated Christmas albums: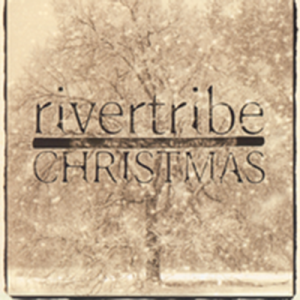 1. Rivertribe – Christmas
At the time, EDM and house and trance mixes were relatively underheard within the CCM world but Aussie imports Rivertribe were among the early pioneers in bringing this sound to the Church. And Christmas is a pure delight, feeling like an almost ambient listen infused with eclectic instrumentation that incorporates both acoustic and digital elements into a listening experience that is at once energized and contemplative that still hits home today.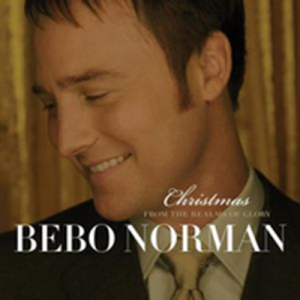 2. Bebo Norman – Christmas…From The Realms Of Glory
Much like the late Rich Mullins, Bebo Norman is just one of those guys who has that "you get what you see" kind of vibe. There're no frills, no crazy production, no over the top musical moves; rather, this album is simply packed with a collection of originals and covers that makes the most of Norman's distinct vocals and powerful songwriting. From the worship call of "Come and Worship" to the insightful "Mary's Prayer," this is one worth revisiting.

3. Phillips, Craig & Dean – Repeat The Sounding Joy
Released in 1996, this record is everything a Christmas record is supposed to be: joyful, nostalgic, a bit haunting, and packed with great melodies. With tracks like "How Great Our Joy/Joy To The World" managing that in one track alongside tracks like the plucky "Sleigh Ride" and the beautiful harmonies of "O Sanctissima/O Holy Night," Repeat The Sounding Joy lives up to its name and bears another listen.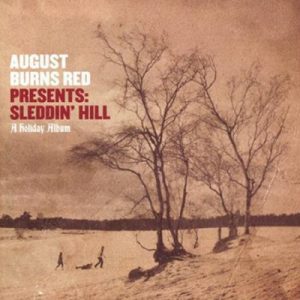 4. August Burns Red – August Burns Red Presents: Sleddin' Hill
While this is certainly not a Christmas album for everybody, longtime metalcore band August Burns Red managed to craft a holiday album that will appeal to someone outside the usual Bing and Mariah set. Packed with a range of originals and covers, relentless beats, rapid-fire vocals, and surprising beauty on the title track, this one hits just right for that alternative Christmas listen for those who like their holidays a bit more rocking.

5. Smalltown Poets – Christmas Time Again
A band since 1996, Smalltown Poets were in the middle of a revival of sorts when they released this record in 2014. Capturing the best of everything the band is known for, it's packed with everything you want. Opener "Cantus Sanctum Nocti/What Child Is This" is perfectly haunting while "Children Go Where I Send Thee" delivers an a cappella performance worthy of any southern gospel quarter. Likewise, the original title track and gentle track "Christmas Lullaby" deliver as well, offering up a listening experience that spans multiple genres and all done with excellence.

6. Justin McRoberts – Christmas Songs Vol. 1-3
Nine songs released over nearly 10 years on three short EPs by the talented singer/songwriter, Christmas Songs is delivered simply and beautiful. Acoustic arrangements of classics and a few originals, McRoberts is at his best in this stripped-down setting, his voice clear and resonant on a cover of "O Holy Night," soulful through the steel guitar sways of "Beautiful Star of Bethlehem," and richly reflective on the moving "Mary." A stirring collection of tracks well worth being heard again.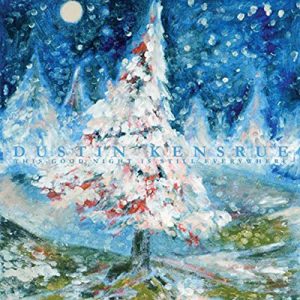 7. Dustin Kensrue – This Good Night Is Still Everywhere
A jack of all trades, serving as front man for rock outfit Thrice while also tackling worship with the band The Modern Post, Dustin Kensrue brings a unique view to the Christmas genre. A collection of covers and a couple of originals, Thuis Good Night… is not a shiny look at Christmas but rather one that feels lived in and experienced, the good and the bad, yet still finds hope and joy—highlighted on the title track and the unique closer "This Is War." Earnest and unflinchingly honest, this is worth another spin.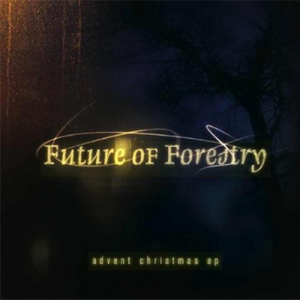 8. Future of Forestry – Advent Christmas EP Vol. 1-3
Another collection of EPs we're taking the liberty of grouping into one, this collection of seasonal songs from ambient rock outfit Future of Forestry is stunning. Comprised of primarily covers of familiar tunes, the releases bring an ethereal, magical note to the songs, with bandleader Eric Owyoung's unique perspective offering up almost minimalistic offerings of tracks like "O Holy Night" and "Silent Night," beautiful and haunting as they highlight the time-worn lyrics while tracks like "Joy To The World" and "O Come, O Come Emmanuel" get enlivened with fresh rock energy that breathes new life into them.

9. Andrew Greer – Angel Band: The Christmas Sessions
Andrew Greer is a man of many talents, earning praise as a writer, host, musician, and more. But Angel Band: The Christmas Sessions seems to capture the heart of the artist, with earnest vocals and an acoustic backdrop that just drips with honesty. Playing through a set of seasonal favorites alongside originals like the rousing "My Troubles" and the toe-tapping "My Soul Sings," Greer embodies an Americana-flavored spirit of the season. Add in a few stellar cameos from artists like Sandi Patty, Cindy Morgan, and The McCrary Sisters and you'll be glad you gave this one another listen.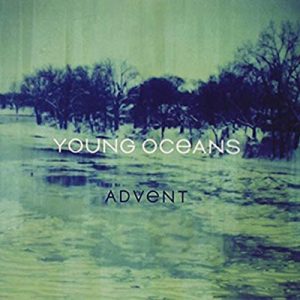 10. Young Oceans – Advent
Beautiful, immersive, sweeping, and spiritual are all terms that could be used to describe Young Oceans, a collective of artists out of Brooklyn. Artistic in lyric and melody, Advent is the perfect balm for those who can't take another run of "White Christmas" or "All I Want For Christmas (Is You)" and will appeal to those seeking something deeper as well. Tracks like "Come To Us O Lord" provide a gracefully lovely call to worship while songs "A Cure For The Storm" and "Fire In The Dark" are emotionally charged instrumentals that are every bit as compelling. This album is a portrait of artistry and praise.