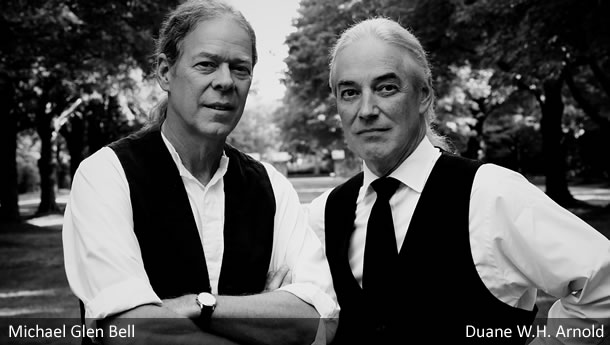 Few creative projects are as theologically rich and meaningfully experienced as a new release that brings together important figures from Christian music history with author Duane W.H. Arnold and artist Michael Glen Bell. The Project: Martyrs Prayers is an album that brings historic prayers to life through the voices of legends such as Randy Stonehill, Margaret Becker, Phil Keaggy and Jennifer Knapp. We recently caught up with Duane and Michael to find out more about the project's formation.
CCM: I'm assuming the meaningful connection to Christianity's ancient roots has proved beneficial for you. Can you give an example of the beauty of that connection personally?
DUANE: I'm a church historian by training, so there is an intellectual side to all of this. On a personal level, however, it reinforces a sense of humility. We are not the first followers of Christ. Others have gone before us. C.S. Lewis considered a prejudice against the past to be the worst form of pride and snobbery!
CCM: How did you select the artists that you did to work with?
MICHAEL: Most of them were musicians we had worked with or become acquainted with somehow years ago. We had lost touch and decided to reconnect through an invitation to be on the album. Others were people whose music we admire; we heard their voices or instrument on a specific song, and we specifically asked them to play that part.
CCM: Did you feel the others involved really connected in the same way?
DUANE: Before every session in the studio, I prepared a short "study guide" on the martyr whose prayer we were recording and sent it off to all the musicians involved. When we hit the studio, we started with a discussion of the martyr in which everyone participated. We all felt the weight of responsibility to do something musically significant with the prayers.
CCM: If you could encapsulate your hope for the project, what would that be?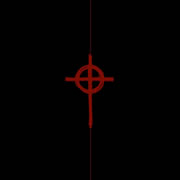 MICHAEL: That the stories of not only the martyrs but of all the saints of the church would be rediscovered and kept alive. I also hope that earlier CCM artists would be rediscovered and honored. The forerunners in CCM, I think, have been shamefully treated by the industry. They deserve great honor. Presently, it seems to me, that they are not receiving it; and they should. We don't just need worship albums. We need great singer/songwriters, poets and musicians on the cutting edge.
DUANE: When I mentioned to Wayne Berry that we were dedicating the album to Larry Norman and Robert Webber, he said, "That makes perfect sense — Larry told you that you could rock 'n roll, and Bob told you to love the Church." This album, in the end, is really all about that — love for the music, love for the Church, love of friends — all of it being a reflection of our love of God and His love for us.