Album Title: Neon Steeple
Label: sixsteps records / Capitol CMG
Release Date: May 27, 2014
Producers: David Crowder, Gabe Scott, Christopher Stevens, Solomon Olds, Will Hunt, Ed Cash, Christian Paschall and Jared Fox
Number of Songs: 14 (17 on the Deluxe Edition)
FINDING HOME: I went into this new musical journey compelled to make something that honestly reflected the contradictions in us—being displaced, exiled, the longing for the promised land—and had the proper musical vehicle to reflect the tension and release of that incredibly common narrative. What I love is that this exploration of such a theme is an honest time capsule of my last few years post-The DC*B. I feel I have succeeded in finding the proper musical setting to tell this personal journey that is actually the story of us all. The folk instrumentation, the many people involved and the electronic instruments already have a story in them. A banjo on a stage next to a drum machine already says something about this theme because the vehicle communicates and brings with it history and context and societal systems that have agitated and suggested there must be rescue. I couldn't be happier with how the content and themes merge on this album. –David Crowder
CO-WRITING COMMUNION: I have fallen in love with the collaborative process. What I loved best about writing with multiple people I had not written with before was the art of communion. To get beyond what you protect and wish to posture is the opportunity for something very transformative. To believe that our understanding of Jesus is grander when we exist in community brings relief and excitement to the co-writing process. I'm not sure if there is something more fun in the creation of music than the moment when the air in the room changes and there it is, that thing that just presents itself and the elation of revelation. –D.C.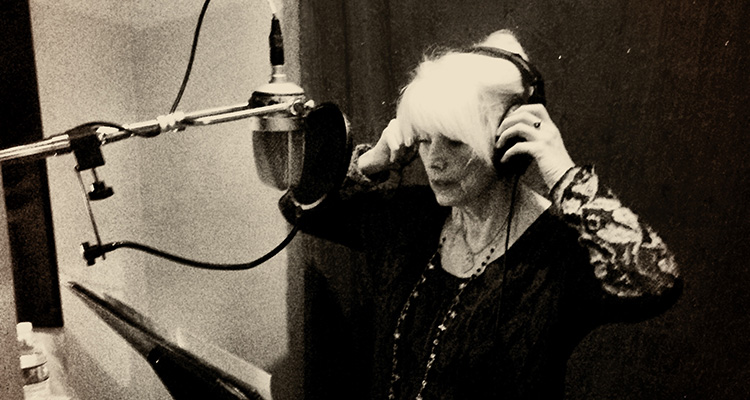 DIVERSE CITY: The thing is a very different animal than previous projects. It is a blend of porch music and computer music. I have been referring to it as Folktronic—the sound of the Appalachians and Ibiza. Folk and EDM. Digital and Analog. The Ones and Zeros and the Handshake. The Banjo and the 808. –D.C.
COLLECTIVE COMPOSITION: We did quite a bit of file sharing. I would send song files to different people, they would reimagine the song and then I would combine elements and spit it back out to folks. I love that you can play to everyone's strengths in the process. If someone had a side chain bass line that was killing it, you could grab that thing, throw it in and it could change the whole sonic landscape of the song. Solomon Olds and Gabe Scott were the two I worked with most closely to get to the textures that were in my head. They just killed it. –D.C.