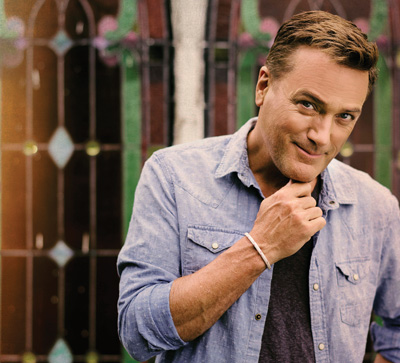 The natural assumption would be that Michael W. Smith had, at some point, recorded a hymns-related project.
Even the artist himself says he was surprised when he looked back over his incredible catalog—one that includes more than fifteen million albums sold, forty-five Dove Awards and thirty-two No. 1 singles—and found that he'd not yet recorded a hymns project. It was on the wish list, but the time had not arrived. It wasn't until a successful partnership with Cracker Barrel restaurants that Smith recorded Hymns in 2014 that he realized how well the album fit with his roots.
"That was a monumental year for me. I did three records in one year, which is insane," says Smith. "I'll never do that again. We did Sovereign, then Hymns, and then a Christmas thing was added at the last minute. But the Hymns project did so well at Cracker Barrel, and it struck a nerve. I enjoyed singing those hymns in concert, and I thought, 'How have I not done this so far after all these years?' It seemed like the right thing to do."
Growing up in the small town of Kenova, West Virginia (pop. 3,200), hymns formed the musical and theological spine for Smith's childhood story. The further into the project, the more making a hymns album made sense for the accomplished artist.
"I've wanted to do a hymns project for so many years," says Smith. "Hymns were such a huge part of my life growing up. We were fortunate that the Jesus Movement came through our little town in West Virginia, and I was singing Larry Norman songs. We had drums and guitar and we were playing "Tell It Like It Is." But while growing up, I was also singing hymns. Those hymns are part of the fabric of my life. They built my faith in so many ways."
Hymns earned great acclaim for Smith's intimate approach and sold like hotcakes (appropriate Cracker Barrel analogy), which led to the inevitable release of Smith's brand new album, Hymns II: Shine on Us.
"Cracker Barrel came back and asked, 'Would you be up for doing another one?' I got excited about it," he says. "I started flipping through a hymnal wondering, 'Okay what did I miss out on the first time?'' I started thinking about expanding it a bit. It needed to be a little different than the first one. The production is bigger. We also wanted to bring in the old, like last time, but we brought in the new.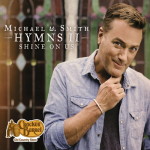 "You've got 'Down to the River to Pray,' which makes me think of O Brother, Where Art Thou? I've loved that song my whole life. Then we have 'I Need Thee.' I love that song. I sang that in church all my life. But then we wanted to do one of my favorite newer worship songs called 'Jesus, Only Jesus.' I said, 'Let's mix it up and see if it holds together.' So that's what we did."
Not only is Hymns II more robust than the original, but Smith said he also took some chances with the song selection. One song, in particular, presented a musical challenge for the three-time GRAMMY winner.
"I wanted to do 'His Eye Is On The Sparrow,' but I was wondering if I could ever pull that one off," recalls Smith. "My favorite rendition is by Lauryn Hill in the movie, Sister Act II. I'll never forget that movie. It was a moment in time for me. I kept thinking, 'Oh gosh, can I even do this?' I started messing around with it and it seemed to work. Some of it was a bit of a challenge, but I just tried to do my best and treat these songs the best that I could."
Smith's decision to close the album with "America The Beautiful" is another surprise for a hymns album, but like the familiar congregational songs, this patriotic track is also close to his heart.
"I love ending with 'America The Beautiful.' I've always loved that song," he says. "It's my favorite patriotic song of all-time. I've sung it in concerts in the past on the fly, just randomly. I don't mean to be political at all, but I care about this country. I think we're in trouble on some fronts, but I never want to forget all of the good things about it as well. It's such a great idea. So it felt like the right thing to end with it. I honestly get chills every time I listen to it. It's a great song."
Of all of the songs on Hymns II, however, it's likely "I Need Thee" that reaches Smith at the deepest level—not only for its personal history with Smith but with its message as well.
"With where I am in life, you think it might get easier as you get older," says Smith. "I'm grateful that I feel like I'm a little wiser. I've grown up a bit. But at the same time, I realize, 'Oh my gosh, I'm a mess!' It's an interesting scenario where I feel like the more I mature in the Lord, the more Satan wants to take me down and control my thought life and everything that comes my way.
"I think if we're all honest, we'd all say the same thing. Thankfully, my marriage is great. My kids are great. God has given us all this incredible stuff, but more than any time in my entire life, I am singing, 'I Need Thee,' like I've never sung it before. I sing it straight from my spirit. I think He hears me and the intent of my heart.
"When I listen to it in the car, I start crying," he continues. "It's weird that you're crying to your own song, but that's because I feel I poured my heart and soul into it. I remember doing that even with the arrangement. I put all this down on the piano before I did anything else. I went into this studio in Franklin that has my favorite recording piano in town, and I spent two days just trying to pour my heart into my fingers and trying to express myself musically. It's just a song, but it sure is heartfelt. I hope people can hear that when they listen to it."