It wasn't just that Mac Powell never set out to be a living legend. It's that he actually prayed against it.
The Third Day front man laughs now when reflecting back upon his early days as a musician. Powell is 22 years into a career that he initially never wanted to last, a now-40-year-old still clinging to a project from his teens. And he remembers praying that God would prohibit the globally known rock band from such longevity.
"There's a lot of reflection for us these days, and I suppose it's been like that for a while," he says. "I've said this from the stage, but somewhere around our first album, Petra was celebrating was celebrating 20 years as a band. When I found that out, I prayed, 'Lord, please do not let us be a band for twenty years. There's no way I want to do this for that long.'"
Powell laughs when relaying the anecdote, as he should since Third Day has become the torchbearer for Christian rock. Simply put, there's very little the band hasn't already accomplished: thirty No. 1 singles, twenty-four Dove Awards, twelve studio releases, four GRAMMY Awards, numerous TV appearances and major critical and commercial success.
"When you're in your early twenties, and you hear about a band being around for twenty years, it seems like forever when you're that young," says Powell. "Now of course, looking on this side of it, I realize it went by really quick; and I hope we have another twenty years. It's interesting how time flies."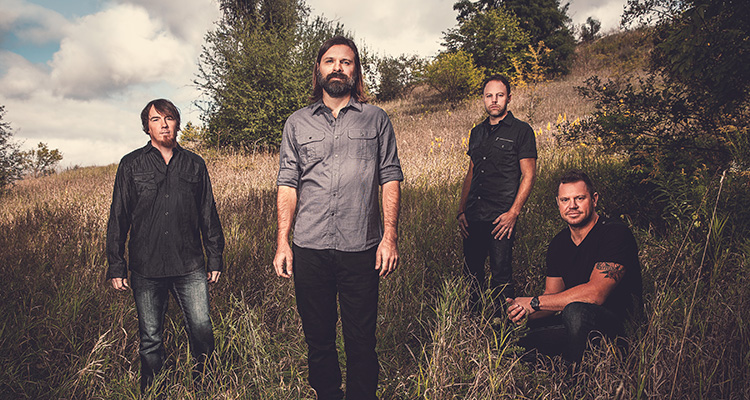 While Third Day enjoyed considerable success with the release of Offerings: A Worship Album (2000) and Offerings II: All I Have to Give (2003), Powell said the band was committed to developing a different approach this time around. Lead Us Back: Songs of Worship is true to that new vision in multiple ways, from its makeup to its sound.
"I think all of us wanted something new," says Powell. "The Offerings records were half-live, half-studio. This one has all brand-new songs. The Offerings records had covers of previous songs that were ours that we re-cut. So this one is totally different. In my mind, it's our first full studio worship album. So some fans might think it's just another worship album from Third Day, but it's the first one we've done top to bottom of new songs."
As the band prepared for yet another release, it was finally time to get to the project that Powell said said they had wanted to do for years: a proper worship release. While previous rock releases like 2010's Move or 2012's Miracle were successful, the frontman says a a release of start-to-finish original worship songs had been the goal all along. It just never worked out when it came time to record again.
Enter Lead Us Back, a fourteen-track album that features collaborative artists only Third Day could curate. Special guest vocalists on the project include Michael W. Smith, Natalie Grant, Michael Tait, David Crowder and All Sons & Daughters among others, all contributing to an album centered on a worshipful theme of "finding a home in Jesus."
"This is the first worship record we've done in twelve years," says Powell. "I've wanted to do one for a long time. For the last two or three records, I wanted them to be worship records; but for a few different reasons it just didn't work out that way. Those weren't the songs that necessarily rose to the top.
"For example, we found out that our last record was going to be produced by Brendan O'Brien (Bruce Springsteen, Pearl Jam), one of the best rock producers of all time," he continues, "so it's like, 'Okay, maybe we're not going to do a worship record if we're working with him.'"
In addition to the aforementioned changes, Powell also wanted a new sonic bearing in the studio. After hearing an album from worship leader Daniel Bashta entitled The Invisible, Third Day knew they'd found their new production team in The Sound Kids, otherwise known as Jonny Macintosh and JT Daly.
"We were taken in a different direction musically with the producers that we used on this album in Jonny Macintosh and JT Daly," explains Powell. "JT is in Paper Route, and Jonny used to play with Luna Halo. The two of those guys really shaped and steered us in a different direction than we've been before. It's really fresh for us."
Powell's fears of being in a long-existing band were assuaged by the new approach. Typically a seasoned band can rest on their laurels or maintain the same sound and approach album after album. Even with a formula that works, Powell said the band was uninterested in repeating what they've done before.
"We needed [this change] as a band, and I think our fans needed to hear something different from us as well," says Powell. "My voice is always going to bring it in the middle — you'll know it's Third Day. But the approach we had recording it and the song development were very different. I honestly feel, from top to bottom, it's the best batch of songs we've ever had. Whether it's our best album ever, I'll let the fans decide."
Interestingly enough, the band's lead single "Soul On Fire," is the only song that didn't originate with Third Day. While every other track, including standouts like "In Jesus Name" and "Your Words," was written by the band, "Soul On Fire" was actually added near the end of the recording at a prompting from Macintosh.
"The new single 'Soul On Fire' came from a chorus by Brenton Brown, who is a worship leader and songwriter," says Powell. "We were almost done with the album, but Jonny used to play with Brenton and brought the song to our attention. Since it's a worship record, there are more reflective songs than a normal rock record for Third Day. He thought it'd be great to get something up-tempo, and he brought up this song that Brenton had never recorded.
"We'd written everything to that point, and I really didn't want to get away from that," he continues. "However, I loved the song as soon as I heard it. It actually sounded like a song by Third Day. In fact, it's funny that the song that sounds most like Third Day on the album is the one we didn't write the chorus for."
After hearing the chorus from Brown, the band was quick to write the rest, including a verse co-written with Matt Maher in a mere twenty minutes at a European music festival. "Soul On Fire" was then born and has been the latest single to rise up the radio charts from Third Day. It's also become a new live staple as the band is testing out new material in shows leading up to the album release.
"We've been playing it live," says Powell. "Even when you have a new song that's great, it takes people a while to get into it, like it, or understand it; but people are really enjoying this one."
The live setting has provided Third Day with more worship experiences than Powell says he can count; but when asked about the most powerful moment he can remember being a part of, he has a quick answer.
"We did a worship tour called 'Come Together and Worship' with Michael W. Smith and Max Lucado many moons ago," he recalls. "There was something about it. It was just really special. Even years later, I have people come up after concerts who say they went to that tour and that the spirit of God was there in such a powerful way every single night. And it was. It was awesome. I don't know why but it was just really special."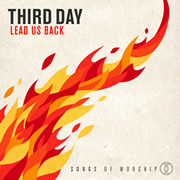 As Third Day prepares to release Lead Us Back, it's clear they're still a band well in stride. Powell says he's ready for another two decades as a front man, and the new songs show just how much more the band has to offer fans. And as a songwriter and artist, Powell believes he still has his best work in front of him.
"Even though a lot has changed in the last twenty-two years, there's so much that remains the same," he says. "We, as a band, are still asking how we can become better musicians, how we can become better writers and how can we reach more people with our music and message. Those things have never changed, and I don't think they ever will."