Blake NeeSmith didn't think that he would have to wait so long. Looking back however, he wouldn't have it any other way.
The front man for Finding Favour expected the results to come much sooner than they have. To his credit, very few bands would expect to release a debut album four years after signing a record deal. But Finding Favour had to also find their voice, and the experience of earning their right to record has been a journey worth taking, according to NeeSmith.
On the verge of releasing their first ever full-length album, NeeSmith says the time behind the scenes has produced significant fruit for Finding Favour. You can hear the splendid results on Reborn, the band's new album produced by Casey Brown (Love & The Outcome, All Things New). Now NeeSmith hopes that fans will enjoy it as well.
"This is our first full-length record, which has been a long time coming," says NeeSmith. "We have found that it's a bit nerve wracking to wonder if people will love project the way we do. Among those mixed emotions, it gets us excited to already see people reacting positively at live shows and from airplay. We hope that it will continue to blossom from here."
Nearly ten years have passed since NeeSmith and company first decided to form a band. From the outset, they played anywhere and everywhere they could, mostly taking opportunities to lead worship — hoping that a big break would come their way. Then a few years ago, the long-awaited opportunity finally presented itself unexpectedly.
"A few years back, while we were writing our first single called 'Slip On By,' a familiar looking guy walked into the room. He got closer and said, 'Hey guys, what's up? I'm TobyMac.' I said, 'I know who you are!' He began talking to us, listened the song, and ended up loving it. He said he wanted to be a part of what we were doing and that he wanted to sign us to Gotee Records."
After the deal was official, NeeSmith admits he thought they would jump right into the studio and hit the road. Unfortunately the industry has changed, which means that labels are treating new acts a bit differently than in year's past. Talent is now developed, and artists have to wait. As a band, Finding Favour had to adjust their expectations.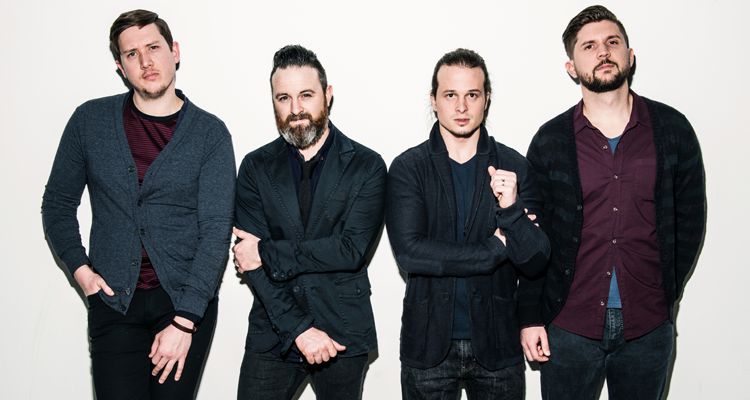 "[We signed] about four years ago," says NeeSmith. "Right after, we said, 'Alright, this is it!' Come to find out, it doesn't work that fast. They released the single and then they wanted to release a five-song EP. For a lot of these record labels, it's not like it used to be, with new artists seemingly growing on trees or falling out of the sky like they used to. They just can't afford for everyone to make a full record initially.
"In comparison, it's a lot like getting to the minor leagues. You have to earn your spot in having an opportunity to make a big project. [Signing the deal] was a stepping stone and we just had to trust the process."
Fortunately, good things were developing under the surface for both Finding Favour and their fans.  The band's first single, the aforementioned "Slip On By," turned into a solid AC hit for them and additionally as a Top 40 country radio hit for Austin Webb. The band's self-titled EP also earned them tour slots with Hawk Nelson and Building 429. And all the while, NeeSmith says, these opportunities were giving them the time to fully develop their craft.
"There's absolutely nothing that I would change," NeeSmith reflects. "Going back to where we were and considering our development now, we are a totally different band. We realize that you have to earn it. Disappointments come and go along the way, but those should foster an attitude of hard work and transformation.
"I actually think that we're more thankful that our first single or album didn't prove to be an extraordinary success—we were able to grow rather than have an opportunity to rest on our laurels and become complacent. When you're in the back of the pack, you learn so much about patience and God's perfect timing. When you have to fight and climb— working even harder to make just a ripple—it's something you learn to really appreciate."
Now that greater opportunities are presenting themselves, Finding Favour, also comprised of Allen Dukes (guitar), Dustin Daniels (bass guitar) and Josh Duckworth (drums), is taking full advantage. They recently completed a 42-city tour with Newsboys, and will soon join Crowder, Lauren Daigle, and rapper NF on an Air-1 tour. They'll also hit the road with Sanctus Real later this year.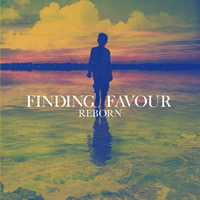 A recent conversation with a fan after a show reminded NeeSmith of exactly why it's been worth the wait. One of the band's new songs, "Be Like You," is a powerful single that's already resonating with fans. NeeSmith says it's those connections that confirm why they're making music in the first place.
"We have a song about being a father," he says. "I have a little girl, so I wrote it like a prayer. Once after sharing the song, and a man came up to me and said, 'A few years back, I lost both of my daughters in a car accident. That song truly gave me great memories of them, and gave me a hope.'
"It was an example of showing great love, and it definitely put things into perspective. When people share intimate details about their lives, and there are so many people I know that are being blessed, it builds up a fire that helps you continue to fight."