Love & The Outcome is the husband and wife duo of singer/songwriter Jodi King and bass player/songwriter Chris Rademaker. After signing to Curb | Word Entertainment in 2012, they retreated to the mountains of Washington state to record their powerful self-titled debut album. Love & The Outcome released on August 27, 2013 to critical acclaim, and the duo has since become a mainstay at Christian music radio and shared the stage with the likes of Newsboys, Switchfoot, Lecrae, TobyMac, and more. Their highly-anticipated sophomore album took the duo into a grateful, restful and celebratory season with songs that encompassed a unique mix of worship, praise and declaration. These Are The Days, produced by Seth Mosley and Colin Munroe, includes the hit single, "The God I Know." Released in late 2018, the deluxe version of the album includes features from hip-hop artists Ty Brasel and Steven Malcolm, new covers, and more.
Love & The Outcome released their latest EP, You Got This, TODAY…March 6, 2020.
To celebrate the new release, Love & The Outcome will perform three shows this weekend in Nevada. Later this month, they'll join 7eventh Time Down and Rhett Walker for the Ultimate Playlist Tour.
Stream or purchase You Got This HERE.
For more info and all tour dates, visit www.loveandtheoutcome.com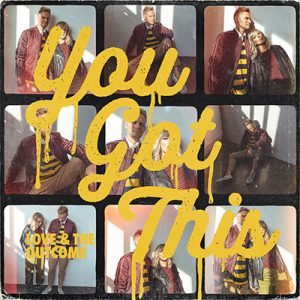 You Got This EP Track Listing:
1. Where You Are
2. You Got This
3. Same Page
4. Falling Into Place
5. Imperfect
6. Moving On
Upcoming Love & The Outcome Tour Dates:
March 6 – Fallon, NV
March 7 – Reno, NV
March 8 – Ely, NV
March 13 – Magnolia, AR
March 15 – Crossville, TN
March 26 – Bulls Gap, TN
March 27 – Washington, IN
March 28 – Jefferson City, MO
*All dates and cities subject to change.