Sometimes it's easy to forget that the artists we appreciate here at CCM are fans, as well. It made us curious about the tastes and habits of various artists, so we decided to launch a series, The Last Time, to find out some answers. To kick off the series, we asked one of our favorite artists, Audrey Assad, a series of random questions surrounding her perspective on the "last time" of things. Her replies: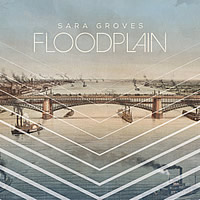 The last album you purchased?
Floodplain by Sara Groves
The last concert you paid to attend?
John Mark McMillan/Josh Garrels, the Revelators Tour
The last book you finished?
Mariette In Ecstasy by Ron Hansen.
The last time you were surprisingly moved by a piece of music?
Kendrick Lamar's performance at the 2016 GRAMMY's—though honestly that doesn't surprise me at all.
The last great movie you watched?
Crimson Peak, directed by Guillermo Del Toro.
The last time you laughed uncontrollably?
I can't remember, but it was probably around my friend Ike Ndolo—a musical artist…check him out. His laugh is infectious!
The last memorable exchange with a fan of your music?
Well, today somebody posted a video on my Facebook page of her two-month old falling asleep to my old record Heart, and that was pretty perfect