P.O.D. — When Angels & Serpents Dance (INO/Columbia)
File Under: Hard / Rating: 4½ Stars (Excellent)
DANCE REVOLUTION: A restored, stronger vessel.
First, let us pause to reflect on all the injustice in the musical world, manifest in how vastly under-appreciated and underrated P.O.D.'s 2007 Testify was… Okay, the past is now past, and bygones will be bygones.
In more than a figurative sense, much relational patching up was certainly part of the process of this unexpected reunion following the somewhat public split between guitarist Marcos Curiel and the band five short years ago. His presence is immediately felt throughout When Angels & Serpents Dance. The dude could probably have his guitar tones trademarked if he wanted.
Part Latino spice, part controlled tone and metallic muscle, Curiel picks up right where he left off with Satellite. The relaxed yet pounding riffs in "Condescending," which features a lyrical tongue-lashing akin to the righteous venting of "Anything Right," just beg for full volume treatment. His guitar leads in the dancehall-tinged "I'll Be Ready" are enough to make a master like Carlos Santana proud.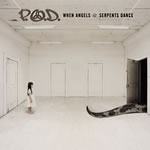 Other highlights include the compelling story-telling approach in "It Can't Rain Every Day"—vocalist Sonny Sandoval's poetic narrative adds an almost visual element. The stylish "Kalifor-eye-a" shows the band stirring up a concoction of its usual eclectic influences of funk, reggae, hip-hop and rock & roll. Sandoval and guest Mike Muir (Suicidal Tendencies) trade high-velocity riffs in tribute to their fine state. Helmet's Page Hamilton also makes a guest appearance in the almost destructive "God Forbid." Not to be outdone by outside players, Curiel takes center stage for the beautiful "Roman Empire" instrumental that precedes the title track.
If this amazing album doesn't get the music world's attention upon its release, there just might have to be a revolution.
Review by: DOUG VAN PELT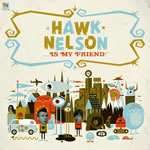 HAWK NELSON — Hawk Nelson Is My Friend (BEC)
File Under: Pop/Punk / Rating: 4 Stars (Great)
SMILE, HAWK NELSON IS YOUR FRIEND
Listening to Hawk Nelson's third studio CD, Hawk Nelson is My Friend, is the sonic equivalent to running a marathon or more aptly, sprinting a marathon. The Tooth & Nail band opens the disc with intense energy, thanks to front man Jason Dunn's impassioned vocals, Jonathan Steingard's edgy electrics and Daniel Biro and Aaron Tosti's pulsating, erratic rhythm section. The explosion of sound from the electrifying opener ("You Have What I Need") to the honest, unfettered closer ("I Still Miss You") charges on for nearly 40 minutes. It's spiked with adrenaline like a runner's high and leaves the listener exhausted, but exhilarated, at the album's end.
Produced by David Bendeth (Elvis, Paramore, The Red Jumpsuit Apparatus), HNIMF is stacked with co-writing appearances from a line-up of tunesmiths, including Richard Marx ("Right Here Waiting") and Thousand Foot Krutch's Trevor McNevan. McNevan is credited for discovering the band and had a hand in writing or co-producing both of Hawk's previous outings.
The new disc picks up where the Canadian-bred four-piece left off with its 2006 CHR smash, "Everything You Ever Wanted." More pop than punk, HNIMF throws a few bones to punk purists with songs like the clangorous "Just Like Me." But the album really excels on more accessible alternative pop anthems like first radio single "Friend Like That," which radiates a raucous energy. The sensitive, melodic "Arms Around Me" would be a perfect compliment to current mainstream pop radio playlists, as well as the hooky "Not The Same." Even the slow songs ("Somebody Else") are more mid-tempo than down-tempo, and like the rest of the album, don't leave much space between the notes.
Review by: LIZZA CONNOR BOWEN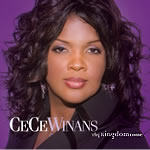 CECE WINANS — Thy Kingdom Come (Pure Springs/EMI)
File Under: Soul/R&B/Gospel / Rating: 4 Stars (Great)
CECE'S SEMINAL QUALITIES SHINE
Though rumors persist of a BeBe & CeCe Winans reunion, the latter of the powerful pair remains in solo ranks (at least for the time being). Thy Kingdom Come marks the vocal diva's first new collection in three years, though the time off seems to only have refined her already sterling pipes. Within seconds of the lead track, "Holy Father God," it's apparent why Winans is such a seminal force within the R&B and gospel communities, which not only stems from her ability to flawlessly interpret timeless messages of truth, but to also soothe with her radiant soul charisma. The lively "Forever" continues in that tradition, combing her stunning voice with several spoken word segments, all wrapped around an exuberant choir.
As the disc continues, CeCe shifts seamlessly between vibrant congregational moments ("The Coast is Clear," "Waging War") and personal moments of prayer (the title track, "Bless His Holy Name"). However, she's equally capable of meeting non-believers wherever they may be, often bearing resemblance to dear friend Whitney Houston throughout the Waiting To Exhale-worthy ballad "The Test of Time" to the joyous urban pop of "A Million Miles"—songs that reinforce her already reputable reach.
Review by: ANDY ARGYRAKIS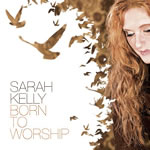 SARAH KELLY — Born to Worship (Gotee)
File Under: Rock / Rating: 4 Stars (Great)
BORN TO ROCK
Sarah Kelly's latest effort successfully combines familiar concepts with unexpected melodies, arrangements and production, while maintaining a consistent focus on Kelly's raw, emotive voice to produce an album that's energetic, uplifting and a worthy addition to anyone's rock collection.
From the start, Born to Worship treads a fine line between "just right" and "over the top" production but keeps everything in the realm of good musicianship for an accessible overall effect.
The star of this album, undeniably, is Kelly's voice. She is clearly a singer who knows how to style her phrases, wrap her vocal chords around a melody and deliver an authentic performance every time. There isn't a single track that doesn't sound convincing and genuine. Add to that some cool surprises—a choir in the background, perhaps?—and this album is a clear step forward in this developing artist's repertoire.
Kudos to Kelly for taking risks with production, instrumentation and electronic effects. While those same effects have the potential of diluting the message within the lyrics, in this instance, everything comes together in a complimentary way. Instead of serving as a distraction, every effect, counter melody and nuance seem to gel, leaving one clear message behind—this is a girl genuinely, passionately in love with God. Not only that, but she tries—and succeeds—in passing that love along to her listeners…with a unique melody and beat that just won't quit.
Review by: CAROLINE LUSK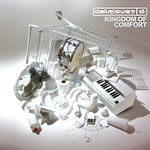 DELIRIOUS? — Kingdom of Comfort (Sparrow)
File Under: Rock/Worship / Rating: 4½ Stars (Excellent)
FAR FROM THEIR COMFORT ZONE
After more than two years without a new studio project, veteran British rock/worship outfit Delirious? extends its relevance on the modern soundscape with Kingdom of Comfort. This time around, the band drew inspiration from its travels to impoverished countries like Rwanda, Cambodia and India. The result is a magnum opus reflecting deep introspection as well as a newfound commitment to compassionate outreach and social justice.
An otherworldly title track delivers a spiritual body blow right from the start, leveling an indictment against materialism ("Save me…from my unhealthy lust of material things"). Several cuts later, the urgent intonations of "Love Will Find a Way" reveal the band's discomfort with feeding children in the slums and then staying at a posh hotel ("I stare in the eyes of this flesh and bone/I'm a tourist here, so tomorrow I go home").
Just when things get intense, the quintet deftly unveils beguiling hymn "How Sweet the Name." Showcasing Martin Smith's stout vocal aplomb with Bono-esque fervor, the song presents a compelling reminder that "every soul needs a Savior."
Synopsis: The group's finest work to date, Kingdom of Comfort represents a band musically in its prime and far from being spiritually indifferent. Thank God for that.
Review by: DAVID McCREARY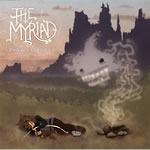 THE MYRIAD — Prelude to Arrows EP (Koch)
File Under: Modern Rock / Rating: 3½ Stars (Very Good)
A SIGN OF GREAT THINGS TO COME
If any rock band featured in this magazine is set to explode this year, it's The Myriad. The Seattle quintet found momentum opening for David Crowder Band on its recent fall tour. The largest spotlight, however, came by winning "MTV2's Breakout Band of 2008"—an honor providing intense marketing year-round for the Koch Records artist.
Prelude to Arrows is just that, the antecedent to With Arrows, With Poise, The Myriad's full-length follow-up to its 2005 debut, You Can't Trust a Ladder. The five-song EP finds the band largely abandoning the Euro-rock that brought them here, retaining only Jeremy Edwardson's yearning vocal delivery and some musical atmospherics. (Think Sleeping At Last with a slightly more aggressive sound.)
"A Thousand Winters Melting," more piano-pop ditty than soaring Brit-rock number, is as catchy as the band's ever been. "Forget What You Came For" builds to perfection and is clearly the EP's highlight; Edwardson has never sounded better. Mute Math-like sonic textures are found on "The Holiest of Thieves."
Prelude ultimately feels like what it is—a tiny taste of goodness—but still an impressive sign of things to come.
Review by: MATT CONNER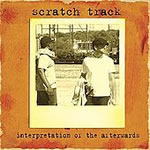 SCRATCH TRACK — Interpretation of the Afterwards EP (independent)
File Under: Acoustic Soul / Rating: 4½ Stars (Excellent)
ACOUSTIC, ORGANIC SOUL PERFECTED
Kansas City's Scratch Track is a duo everyone needs to get hip with. To describe their sound, one only needs to read the tagline on their MySpace page: "Beatbox + Guitar + Soul + Rap." Guitarist Jason "Wick Wade"Hamlin's style of Southern blues/rock is evident in the first track, "Will You," from Interpretation of the Afterwards. While DJ Lee's soulful vocals, reminiscent of Lenny Kravitz and Seal, blend perfectly. The second track, "All Night," gets the party going but still maintains the elements of the band's organic sound.
Full of street-wise lyrics, the poetry that flows on tracks "It Can Be Done" and "1000 Years" is mature and wellwritten. These are not young kids who just stumbled onto something; these are young men who know the roots of rock, gospel, soul and the blues. Everything on this EP is intentional, and the level of professionalism is evident; it's probably better that a major doesn't get a hold of these guys. Though more people do need to hear what these guys are cooking.
Review by: BRAD MOIST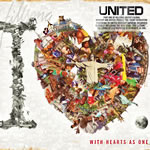 HILLSONG UNITED — TheIHeartRevolution: With Hearts as One (Hillsong/Integrity)
File Under: Modern Worship / Rating: 4 Stars (Great)
I HEART HILLSONG
The band has been around since the turn of the millennium, but it's only in the past few years that Hillsong UNITED has unequivocally exploded in popularity. This has posed a serious quandary for thousands of cashstarved youth stateside and abroad that go crazy at the group's stadiumsized worship gatherings: Which album to get?
TheIHeartRevolution: With Hearts as One solves that. The two-disc set is a true-to-form representation of what one encounters in the thick of a sweaty, hand-raising mosh pit at a UNITED show: a can't-sit-still, nonstop hit parade encompassing all the highlights from the group's breakout albums Look to You, United We Stand and All of the Above.
The results are electric—heartpounding even—stripped of nearly all the post-production gloss commonplace in today's live offerings. The raw, almost bootleg sound quality makes for a rough listening session in spots, but there are so many huge moments of unabashed praise, one is willing to overlook the coarseness.
Then again, consider the logistics: UNITED captured every song on location at different stops in the band's worldwide travels, from New Jersey all the way to London, Cape Town and Buenos Aires. It all makes With Hearts as One a terrific, post-concert keepsake, as well as a faithful documentation of the group's heartfelt journey to change the world one worshipper at a time.
Review by: ANDREE FARIAS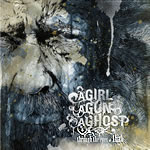 A GIRL, A GUN, A GHOST — Through the Eyes of Ahab (Ferret)
File Under: Hard / Rating: 3 Stars (Good)
CALL ME ISHMAEL
At first glance, A Girl, A Gun, A Ghost's LP sits nicely on the shelves amid other contemporaries in metaldom. But a closer listen reveals something a bit deeper. The vocal delivery is not the typical inaudible/ guttural variety that heavy music offers today. I would put the vocals closer to a Mewithoutyou/Fugazi/These Arms Are Snakes meets hardcore place— somewhere between speaking and screaming, a la older eras of hardcore.
The music itself features dissonant chords and riffs rather than off-time stops and squeals. The result is something different (thank heaven) than much of what is out there, reminiscent of The Refused meets Isis meets Every Time I Die.
Through the Eyes of Ahab is not exactly hardcore, but heavier than rock. And it is quite unpredictable. Not to mention that the album is a concept piece taken from Moby Dick, examining similar issues regarding the human condition: religion, godliness and faith. Though its spiritual sentiments are found subtly throughout, the lyrical content is thought-provoking enough to inspire you to go to new places within yourself. "Pangolin Dreams" is a mid-tempo focal track that typifies the band's individualistic energy. Overall, this is a disc from another Southern band (Savannah, Georgia to be exact) that proves they're putting something special into the sweet tea below the Mason Dixon line.
Review by: ANDREW SCHWAB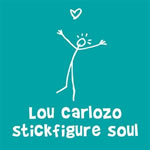 LOU CARLOZO — Stick Figure Soul (Feedback/Apart Arts)
File Under: Acoustic/Folk/Psychedelic Rock / Rating: 4 Stars (Great)
WRITER/PRODUCER MAKES IMPRESSIVE ARTISTIC LEAP
Longtime CCM readers will surely recognize the name of reviewer/feature writer Lou Carlozo, though he earns ink this issue outside of contributor contexts. The veteran journalist recently switched hats for his solo debut, Stick Figure Soul, following time as a producer and member of Chicago world music troupe Blue Lit Souls. Though there are several eclectic elements that enter into this project, the troubadour specifically showcases jangly guitars and earthy harmonies (backed by soaring Souls member Kris Ward) that meld the retro influence pool of The Beatles or The Byrds with the more modern-minded R.E.M. or Tom Petty gone solo.
"Elvis In the Sky" leans toward a '60s affinity, while "Morning Hurts My Eyes" tips closer to the psychedelic era a la Todd Rundgren. Carlozo displays a more contemporary fabric throughout the acoustic simplicity of "The Boy Turned Back" and the power pop-dominated "Separated." Yet he particularly excels as a songwriter, likely to resonate with fans of Chris Rice or Derek Webb, thanks to his poetic and introspective nature. Either way, whether in the more serious vein of "Solomon Has Sung" (a sweetly sung Psalm-styled exposition) or the cheeky "Big Rock Star" (which pokes pun at secular superstardom), this behind-thescenes supporter can clearly connect on the front lines.
Review by: ANDY ARGYRAKIS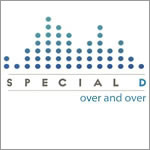 SPECIAL D — Over and Over (independent)
File Under: Modern/Alternative Rock / Rating: 4½ Stars (Excellent)
MELODIC MIDWESTERNERS MERGE SWITCHFOOT AND FOO FIGHTERS
Hopkinsville, Ky., may not be the music industry mecca as say, Nashville, New York or Los Angeles, but the guys in Special D have no trouble keeping their finger on the pulse of what's current, while simultaneously forging trends of tomorrow. The alt-rock foursome already boasts impressive opening act credits (like Skillet, tobyMac, Jars of Clay and Third Day) and also caught the prominent ear of producer Ainslie Grosser (Mute Math, Rebecca St. James), who inventively twirls the knobs on Over and Over.
The results find charismatic front man Craig Felker and his cohorts turning in an incredibly inventive blend of raucous, Midwestern melodic rock, the surf-inspired sounds of Switchfoot and the ferocious guitars of Foo Fighters. The title cut is an immediate case in point, charging with militant riffs, seamless harmonies and just the right touch of electronic supplementation. "Monster" further explores those fiery licks with a slight dance peppering, but it's all electric thunder come the hook heavy "Beautiful Mystery."
Though the band's messages of boldly living out faith in a convoluted world are apparent on the more aggressive tracks, Special D's spiritual roots can best be traced throughout the emotive ballad "Emmanuel," which reminds us of God's consistent presence in even the most complicated situations.
Review by: ANDY ARGYRAKIS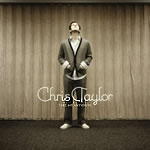 CHRIS TAYLOR — Take Me Anywhere (BEC)
File Under: Art Pop/Modern Worship / Rating: 4 Stars (Great)
A PASSIONATE JOURNEY
Like the men on the road to Emmaus, Chris Taylor met Christ at a time and place in his life when he least expected it, but it changed his direction and gave him a yearning to follow. This passion eventually led to his debut album, Take Me Anywhere, a swirling and beautiful mix of progressive pop and artistic modern worship.
The lyrics are sincere and better written than anything you are hearing on Christian radio right now. This is a guy thinking about things like how God isn't constrained by space and time and looking forward to taking a trip with Christ, wherever God wants to take him.
On the sweeping epic "Atmosphere," Chris sings, "Show me how to love profoundly/I want everything you are." It is this passion for the journey that fuels the textured and airy opening anthem "Turn Me Around," with lush and melodic keyboards and soaring production, as well as the more guitar-driven pop hooks of "You See Through Me"—a song you will be humming to yourself for a long time after you've heard it.
The inspired lyrics and amazing melodies on Take Me Anywhere will sweep you up on a journey that will take you beyond all those other modern worship and artistic pop albums out there. This is a record that will make you want to worship, and it does so it with art and intelligence.
Review by: DR. TONY SHORE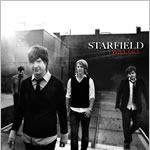 STARFIELD — I Will Go (Sparrow)
File Under: Modern Worship/Pop/Rock / Rating: 3 Stars (Good)
SONGS FOR OUR GENERATION
With two successful major-label albums under its belt, Canadian band Starfield returns with I Will Go. The band kicks off the album with a strong sound and message in "From the Corners of the Earth." Building from the theme of its previous album, Beauty in the Broken, and the track "My Generation," it should come as no surprise that the band continues a focus on global missions.
Sonically, the album rocks from one track to the next, but still maintains the group's brand of genuine, relevant worship, as Starfield seek to be a voice for its generation. The title track contains some of the most solid, defining lyrics of the bunch with: "Let me not be blind with privilege/Give me eyes to see the pain/Let the blessing You poured out on me/Not be spent on me in vain/Let this life be used for change."
Songs such as "Reign in Us," "Remain" and "All We Need" could easily be used for Sunday morning worship, though stylistically, there is a familiar thread of normality throughout. One of the strongest songs is the Hillsong UNITED cover, "Hosanna," shining with electric guitars and the vocal melodies of brothers Tim and Jon Neufield. What the band lacks in originality, they make up for in a well-produced yet heartfelt crop of new worship tracks.
Review by: RACHEL HARROLD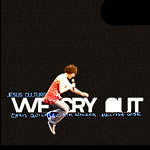 JESUS CULTURE — We Cry Out (independent)
File Under: Worship / Rating: 4 Stars (Great)
SOME OF THE BEST FROM THE WEST
Jesus Culture is an underground worship movement from California. We Cry Out is a compilation featuring worship leaders Chris Quilala, Kim Walker and Melissa Wise. Though many songs on the album are covers, it is refreshing to hear new voices tackle beloved worship songs along with several originals.
From the first song, the title track, Walker makes a clear breakthrough due to the strength and passion in her voice. Listeners will most likely gravitate toward her contributions—a stunning four songs. Her version of John Mark McMillan's "How He Loves" jumps off the record and grabs your heart. Chris Quilala's version of "Your Love is Everything" is another key song on this compilation. If the song selection and vocals are any indication, We Cry Out should be a good prediction of who our future worship leaders will be.
Review by: BRAD MOIST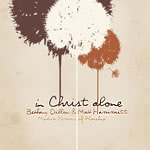 BETHANY DILLON & MATT HAMMITT — In Christ Alone: Modern Hymns of Worship (Sparrow)
File Under: Worship / Rating: 2½ Stars (Fair)
UNNECESSARY HYMNS PROJECT
Certain collaborative projects seem like such a natural extension of the artists involved that you have to wonder why they haven't worked together before. Then there are some, like In Christ Alone, combining acoustic songstress Bethany Dillon with Matt Hammitt, (lead vocalist for Sanctus Real) that feel forced and more a commercial pairing created with dollar signs in mind rather than artistry.
In Christ Alone energizes a dozen British hymns written in the last decade or so with Dillon and Hammitt largely taking turns with lead vocals. Dillon seems more at home in these waters, but both come off just fine.
But that's the problem: This is not a bad album, but it's not necessarily good either. The Tim Hughes/Martin Smith collaboration "Clinging to the Cross" leads off the disc on a darker note and, with a buoyant string arrangement, is one of the best tracks. The title track follows with deep, punching percussion that drives the familiar song forward. But others, like "Jesus is Lord" and "Adoration," are largely forgettable.
While there are some gems here, there are stronger artistic arrangements and collaborations than In Christ Alone available for your worship gatherings.
Review by: MATT CONNER