NASHVILLE, Tenn—Word Worship recording artist Zealand Worship debuts the official music video for their new radio single, "Your Love Is Wild." The video can be viewed on this page by clicking the "play" button above. The song is also available for purchase at iTunes and will featured on the band's new album, slated for a fall release.
Zealand Worship, fronted by Phil Joel, released their self-titled debut EP with Word Worship in June 2015 to high acclaim. CCM Magazine's Matt Conner exclaimed, "fresh, vertical content" and "4-out-of-5 stars!" Zealand Worship has also made a conscience decision to not use social media as their vocal platform. Instead of allowing social media to consume their time and focus, the band is passionate about seeing people awakened to a zealous life of faith with God at the center.
The group recently concluded a tour this April with MercyMe and Citizen Way. For the latest tour schedule and upcoming events, please click here.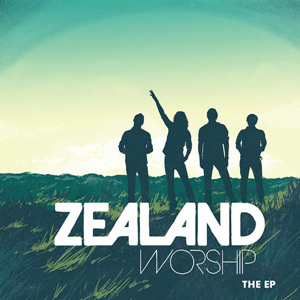 About Zealand Worship | The journey to Zealand Worship has been a wild and adventurous one that no one anticipated. Led by Phil Joel, best known for his long-standing role as bass player and vocalist for the multi-platinum selling band Newsboys, Zealand Worship has been faithfully traversing in a road that has been as unscripted and unexpected as it has been ordained. When Joel left Newsboys after 13 years, it wasn't long before ministry opportunities began to emerge throughout the United States, New Zealand, Australia and China. Without even realizing it, Joel's perspective began to shift, opening his eyes to a new understanding about worship and his role in it. Joel and fellow musicians, all who have been part of successful bands, have been operating "off the grid," ministering where they have been invited, under the radar in a season of preparation for the next chapter, which is aptly titled Zealand Worship. The band isn't defining their music or their success by numbers or sales, but in a lasting experience that people can continue to live out their everyday lives, long after the worship experience has ended. Zealand Worship signed with Word Worship, a division of Word Entertainment, in May 2015. Zealand Worship The EP is available now. For more information about Zealand Worship, please visit ZealandWorship.com.