With winter behind us and warmer days ahead, you might be thinking about refreshing your playlist with some new music! We get it. We're keeping an eye on upcoming albums that you need to know about. From tried-and-true worship to edgy hip-hop, here are five April releases with something for everyone.
Phil Wickham, Children of God, FairTrade Services (4/8)
Phil Wickham's pop-infused worship has been pleasing fans for years, and his latest record Children of God is sure to continue the tradition with a collection of songs exploring what it means to be loved by God. CLICK HERE for full review, featured in the Apr. 1, 2016 edition of CCM Magazine.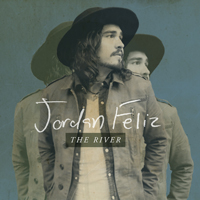 Jordan Feliz, The River, Centricity (4/22)
Surprise! If you loved Jordan Feliz's EP, you'll have even more of his soulful pop tunes coming your way soon. After last year's hugely successful single "The River," the buzz about this new artist has been strong. We can't wait to hear the full length debut from this fantastic young songwriter.
Group 1 Crew, #POWER, Word Ent. (Editor's note: This album will not release until July 2016, which we were informed of after publication of this article)
Sometimes, warmer days call for driving with the windows down and blasting some straight up dance pop. Group 1 Crew's next EP #POWER rounds out the trilogy begun with 2014's #FASTER and #STRONGER, and is sure to continue the fun sound they do best.

NF, Therapy Session, Capitol CMG (4/22)
If you like your hip-hop with a darker edge, NF is your guy. Last year's debut Mansion won the new artist acclaim for his raw, personal lyricism, emotion-packed sounds, and incredible rapping skills. The hip-hop side of CCM keeps getting better, and fans of the genre won't want to miss this Therapy Session.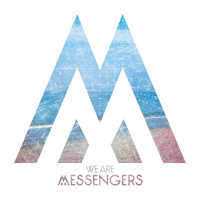 We Are Messengers, We Are Messengers, Word Ent. (4/22)
Since forming in Ireland and relocating to the States, We Are Messengers, led by Darren and Heidi Mulligan, has already introduced their story and their songs to huge crowds on the Winter Jam circuit. Their passion shines through their songs, and we can't wait to hear their full-length debut!