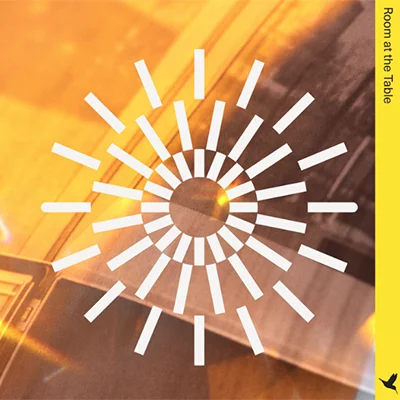 Nashville, TN (August 5, 2022)
The UK and Ireland contingent of the Vineyard Worship family has released its first body of work in a while, a 7-track EP titled Room At The Table. After setting the scene with first single 'Awaken Us' and the project's title track as a second offering, Vineyard Worship now introduce their new record high in various flavours and colors.
Room At The Table came out of a writing retreat that happened in late 2021, capturing the wonder of being reunited after two years of global unrest, but also deep vulnerability and honesty as the songwriters involved got to open up to each other again. This EP emerged from friendships and collaboration, highlighting the fruit of the Vineyard Worship and Integrity Music partnership over the last few years with features such as Lucy Grimble, Nathan Jess, Marc James, and Rich Dicas from Integrity Music as well as Vineyard Worship leaders Olu Meduoye, Jonny Riggs, Harmony Smith, Jodie Alexander-Frye among others.
As it is diverse in contribution, Room At The Table also can't be encapsulated in one theme, but its "patchwork project" feel gives it a unique wealth of resources for worship leaders and listeners alike. Whether one is looking for a Sabbath lullaby such as 'Catch Your Breath,' or a song to gather together like 'Thanks And Praise,' the new EP covers broad horizons in the worship sphere. Produced by Rich Dicas, the latest Vineyard Worship project includes songs that are Scripture-filled, modern Psalms, songs of declaration, confession, and communion–with God and one another–as well as melodies that call us to worship with passion and humility alike.