Colorado Springs, CO (January 16, 2020)
Christian rapper, producer, active duty United States Air Force member, Tyrone Crawford, is set to release his sophomore album, Made to Win, January 31, 2020, via digital and streaming outlets. Simultaneous with the debut of his new project, Tyrone is releasing a powerful and uplifting music video for the title track, "Made to Win."  The album is infused with a message of encouragement, charged-up beats, and a sonic diversity that fans of multiple genres will enjoy.
Watch the music video here:

Made to Win was inspired by fans of Tyrone's 2019 debut single, "Hope," and album, God First. Often, fans would tell him about how "Hope" helped them battle depression and suicidal thoughts, and all the songs on God First helped them get through the dark periods in life. This news was so powerful and inspirational to Tyrone that he decided to make Made to Win to encourage and uplift fans and help those that may be dealing with depression, hurt, and neglect. His goal for the new album is that the "Made to Win" message would become a theme for 2020. His hopes are that the new album's tracks would have the same kind of impact as his single, "Hope," and that the songs would help bring people to an understanding of who they are created to be, and how to avoid and deal with roadblocks set by negative influences.
"I want to help people understand that they're made in God's image with a purpose. Whatever battle they're in, they're made to win," said Tyrone. "If we can help get people to understand that in Christ they're made to win, they'll begin to walk in their destiny with confidence and overcome any storm they encounter."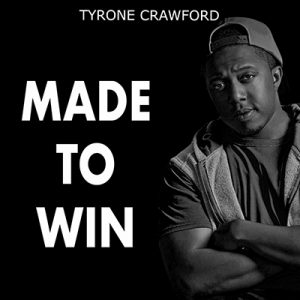 Made To Win Track List:
1. Intro
2. Made To Win
3. I'm A King
4. Yahweh
5. Holy
6. Diamond
7. All Out
8. Count On You
9. #Fskw
10. Turn Up
11. Friends