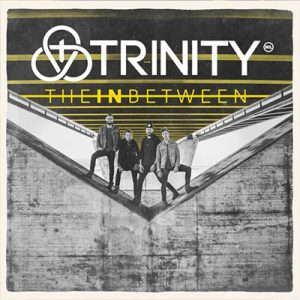 Nashville, TN (July 12, 2019)
Awards-winning, Netherlands-based, eclectic band Trinity announces the release of The In Between, today on from The Fuel Music. Released earlier in the Netherlands and having already received two Dutch Dove Awards, including Album Of The Year, the recording is now available today at all digital retail and streaming outlets.
Click HERE for the album playlist on YouTube.
"The In Between is an album daring people to let go of ego, certainties and black and white thinking, and encouraging people to jump into the river, the party, the flow and the community of God and His people," says Trinity's Elbert Smelt (lead vocals, flutes, saxophone). "I stubbornly hold on to this God-story, that no matter how much I doubt or hurt sometimes, this gospel is good news for me, for everyone who is hurting and for all of creation.
"Because we believe in love, we sing with hope and bridge the gaps with joy," continues Elbert. "Feet in the dirt, eyes fixed on the horizon and our heads in the clouds, we're good at throwing heavenly parties and celebrating unity. We celebrate Jesus because we're on our way home together, like pilgrims."
Produced by Grammy-nominated, multiple Dove Award-winning Ian Eskelin and Barry Weeks, Trinity's The In Between features singles premiered by outlets like Parade, CCM Magazine, NewReleaseToday.com and more: "Living To Love," "Are You," "Anthem Of Love" and "Wherever We Go," as well as the radio favorite, "Alive Again."
Formed by three Dutch brothers raised as missionary kids in Lima, Peru, Elbert, Johan (acoustic guitars) and Niek Smelt (Drums, percussion), along with Dutch-raised Bert Bos (bass), Trinity is a Worldbeat band that fuses South American and Irish folk with African beats and pop grooves to create a unique, acoustic music experience.
Visit: https://bandtrinity.com