(DALLAS, TX) – As the countdown nears to the opening of its third U.S. teaching site, Visible Music College is excited to welcome noted Christian artist Todd Agnew as its newest faculty member in Dallas.
"Visible Music College Dallas is excited to have Todd Agnew as part of our faculty and community," says Tommy Lozure, Director of Academics at the Dallas teaching site. "His industry experience will offer amazing insight to Visible students about what a successful music career looks like. Todd also has a heart to train future worship leaders in sound Biblical understandings of worship and faith so that students can impact the church and music industry in profound and Gospel ways."
Agnew initially connected with Visible Music College in Memphis through his label, Ardent Records. His debut album Grace Like Rain yielded the No. 1 singles "Grace Like Rain" and "This Fragile Breath." Since then, the song "Grace Like Rain" has been purchased more than a million times and continues to be one of CCLI's Top 250 most sung worship songs in America. Five albums over the next 10 years produced fan favorites like "My Jesus," "Our Great God (with Rebecca St. James)," "In the Middle of Me," and "Your Great Name."
Agnew moved to Texas in 2008 with his wife, and he's currently finishing a degree of his own at Dallas Theological Seminary and working on new music. Agnew will be teaching Theology of Worship and Worship Leadership this fall.
"I've always found that it's so exciting to be a part of what God is doing," Agnew says. "You don't always have to be at the front of that to be excited about it. Right now I'm getting a part of what God is doing through other students and other musicians, hearing their stories and seeing God mold and shape them and I'm sure they're going to influence me, as well."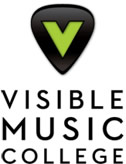 ABOUT VISIBLE MUSIC COLLEGE
Visible Music College trains and equips musicians, technicians, and business professionals in skill and character for effective service in the music industry and the Church. Founded in Memphis in 2000 by Ken Steorts, the college now welcomes students at its downtown Memphis campus, through a partner school, SchallWerkStadt, in Holzen, Germany (Fall 2011), and a Chicagoland campus in Lansing, Illinois (Fall 2014). A teaching site planned for Dallas will open in fall of 2015. While getting a rigorous education in music, music business and music production balanced with equal emphasis on spiritual growth and professional development, Visible students make an impact in campus cities by providing accessible music education through the Visible Community Music School and get real music industry experience through the college's full-service non-profit record label Madison Line Records. Global, Spiritual, Professional, Academic: learn more at Visible.edu.