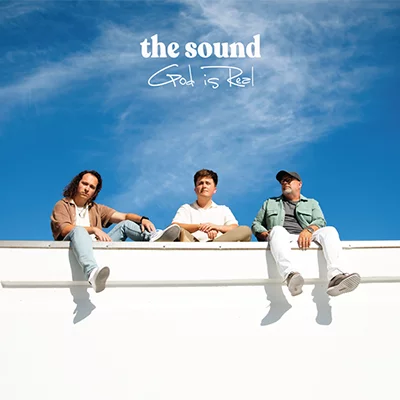 Nashville, TN (April 25, 2022)
Dove Award-nominated Christian music group, The Sound, is set to release their brand-new full-length album God Is Real on Friday, April 29, 2022. The album release is following the group's acclaimed major-label debut album, Make It Count, which produced four #1 singles. Bringing the Nashville sound to Christian music, the trio is now gearing up to release their highly anticipated sophomore album produced by Barry Weeks.
The trio, comprised of Rob Mills and his two sons, Levi and Jacob, is quickly making a name for themselves. When commenting on the inspiration behind the new album, they said, "When we began writing our second album, we asked ourselves this question: 'In what ways do we experience the presence of God in our lives?'" The ten track album answers exactly that, claiming God Is Real.
YouTube:

Spotify: