Atlanta, GA (March 8, 2019)
Today Reach Records and rapper, Tedashii celebrate the release of his highly anticipated fifth studio album, NEVER FOLD. As the follow up to his 2016 critically acclaimed release, THIS TIME AROUND—NEVER FOLD continues the journey while boldly exploring new soundscapes and styles. Heralded by chart-topping singles like "Gotta Live" featuring Jordan Feliz and lead single, "God Flex" featuring Trip Lee—the 17-track project evokes the Texas-bred rapper's renewed creative vision and commitment to persevere. The album also features appearances by LeCrae, Crowder, 1K Phew, Jarry Manna, Parris Chariz, Sarah Reeves and Kam Parker.
Watch the video for "Step Into Love" feature Sarah Reeves:

Inspired by the pointed declaration of Luke 9:62, which states, "No one who puts his hand to the plow and turns back is fit for the kingdom of God," NEVER FOLD gives us the Tedashii we know and love: fully transparent and self-aware. He's a man who's been tested time and time and again. And while he may have the battle scars to prove he's been in the trenches, his infectious joy and strength remain intact. "I want to invite others to join me on this journey," says Tedashii. "Not just to see what God has done, but what He's doing now. NEVER FOLD is a reminder to never back down."
As a veteran artist on Reach Records, Tedashii is set to join label mates: Lecrae, Andy Mineo, GAWVI, KB, Trip Lee, 1K Phew, and WHATUPRG for the UNASHAMED TOUR this spring. The 6th annual tour will kick off in Washington DC on March 14 and carry through to April 13 visiting 18 major markets including Dallas, Atlanta and Chicago.
Tour dates are available at http://unashamedforever.com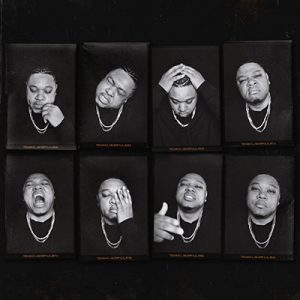 TEDASHII'S NEVER FOLD TRACK LIST:
There's a Heaven
God Flex (Feat. Trip Lee)
Get Out My Way (Feat. Lecrae)
Son of Sam
Home (Ft. Crowder)
Splash II (Feat.. 1K Phew, Jarry Manna & Parris Chariz)
Water
Diamonds
Step Into Love (Feat. Sara Reeves)
My Lifestyle
Gotta Live (Feat.. Jordan Feliz)
Hold Me Down
Smile
All In Love (Feat.. Kam Parker)
Full Effect
Won't Bring Me Down
It Is Well