Watch the YouTube music video for "Native Tongue" by clicking the play button above.
Nashville, TN. (October 19, 2018)
GRAMMY® award-winning rock band Switchfoot expands on their trademark epic soundscapes and explores new themes and textures on Native Tongue, the group's 11th full-length album set for release on Jan. 18th, 2019 via Fantasy Records.
Paste magazine debuted the Native Tongue album art and the YouTube premiere of the dynamic music video for the title track "Native Tongue" written by Switchfoot front man Jon Foreman and bassist Tim Foreman with Brent Kutzle of One Republic. The lyrics are a poignant reminder, "Before we learn to hate. Love is our Native Tongue."
"These are polarizing times, where the loudest voice is often the voice of anger or fear. This album is an attempt to sing that hope into life. To bring a group of diverse songs under one common banner. Hatred is not your native language. Love is your Native Tongue," expressed Jon Foreman.
In the midst of an impressive career spanning more than 20 years, Native Tongue is an inspired work of insight and passion from a band that continues to find strength in our differences and hope in what binds us.  The 14-song project, recorded primarily at Melody League Studios in the band's hometown of San Diego, Calif., includes a wide array of music from the hard-hitting anthemic title-track to more reflective songs such as "Prodigal Soul," "Joy Invincible," and "Voices," (co-written and produced with their friends in One Republic). The band interlaces empathy and introspection, urging us to "use our lungs for love and not the shadows."  Native Tongue also features a moving collaboration with Kaela Sinclair on "The Hardest Art."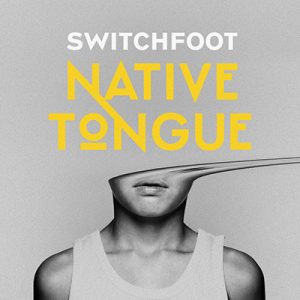 Native Tongue Track List:
1.   Let It Happen
2.   Native Tongue
3.   All I Need
4.   Voices
5.   Dig New Streams
6.   Joy Invincible
7.   Prodigal Soul
8.   The Hardest Art (Feat. Kaela Sinclair)
9.   Wonderful Feeling
10. Take My Fire
11. The Strength To Let Go
12. Oxygen
13. We're Gonna Be Alright
14. You're The One I Want