Nashville, TN (January 10, 2019)
Lunjeal Music Group – recently named by Billboard Magazine as one of the Top 10 Gospel Labels of 2018 – starts off the new year with the announcement of their most recent signing of the dynamic and captivating South African Praise & Worship artist, Praise Peterson. The West Memphis, AR based independent label, run by producer, songwriter, and innovative executive, Allen Carr, is already home to GRAMMY®-nominated and chart-topping powerhouse, Jekalyn Carr.
Peterson originally hails from Mutare, Zimbabwe, and is the son of the late Peter and Auxillia Ngoreta. Peterson's father was an accomplished guitarist and recording artist and his mother was a pastor. The skillful artistry and anointing that Peterson carries is clear and apparent evidence of both parents' backgrounds and perfectly befitting of his prophetic first name.
Peterson began his musical career as a studio engineer for Nigerian jazz guitarist, Kunle Ayo, where he worked with – and gleaned from – some of South Africa's most elite musicians. In 2017, he partnered with Major1 Records for the recording of his debut album, Songs From Heaven Live. The album, recorded live at ECG's Main Hall, captures, and brilliantly displays, the intensity and impact of the night's experience, which was charged with the power of God and yielded multiple moments of spontaneous worship.
"Same Power," the first single to be released from the album has already been met with critical acclaim in Africa, Europe, Asia, and the United States, and is generating an organic groundswell buzz with fans posting unsolicited reaction videos on social media. Other key tracks featured on Songs From Heaven Live, include "My Praise," "All Glory," "He's Alive" (Featuring De'Allen), "El Shaddai" (Featuring Simplex Jayden), "God Will Answer," among others.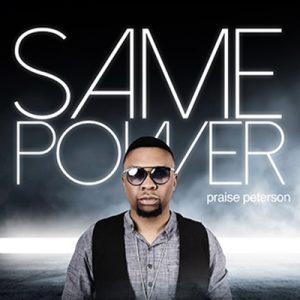 Songs From Heaven Live will be released in the United States later in 2019, and will be the first product of Peterson's new partnership with Carr and Lunjeal Music Group. "Same Power" will impact Gospel radio in the first quarter as Peterson continues to expand his global reach with a sound and anointing that is already impacting nations. Carr states, "Lunjeal Music Group is excited to join forces with such a dynamic and electrifying worshipper like Praise Peterson! He carries a gift that is certain to galvanize and embolden worshippers both domestically and internationally."
Click the play button above to watch the video for "Same Power."