Six years after release, song continues to dominate, named No. 1 Christian and No. 8 Rock Streaming Song of 2015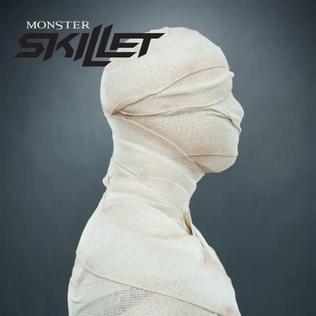 NASHVILLE, Tenn.—Upon RIAA 2x platinum certification and accumulating over 2.6 million in sales and streams, multi-platinum rock band Skillet's hit single "Monster" continues to live up to its name, now recognized as the biggest digital single in Christian music history. Even six years after its release, the song continues to dominate, touted by Billboard at the close of 2015 as both the No. 1 Christian, and No. 8 Rock streaming song of the year.  The band was also recognized as the No. 1 Christian and No. 9 Rock streaming artist of 2015 on Billboard's year-end charts.
"2016 marks Skillet's 20th anniversary, and the band has been with the Atlantic family for a dozen years now," noted Atlantic Chairman & CEO Craig Kallman. "They have accomplished what few bands ever attain – true career longevity alongside constant creative growth. This fantastic achievement for 'Monster' is not only a milestone in Christian music, but a landmark in the history of rock. All of us at Atlantic are deeply proud to play our part in the amazing Skillet story."
Also commenting on the significance of this accomplishment, Word Entertainment President and CEO Rod Riley remarked, "Skillet is firmly among an exclusive and elite group of game-changing artists spanning the course of Contemporary Christian music history. With the achievement represented by 'Monster' becoming the biggest digital single in the history of the genre, the band has only further cemented their position as trail-blazing leaders."
After heavy domestic and international touring in both the Christian and general market, Skillet is currently recording their next studio project in LA with producer Brian Howes, who produced their 2003 hit project, Comatose, as well as notable projects with Hinder, Simple Plan, Puddle of Mudd, Nickelback, Daughtry, Halestorm and Hedley.