Robertson launches 17-city tour across the country on a mission to empower her generation "to go from chains to changed" and start a movement of positivity and self-love.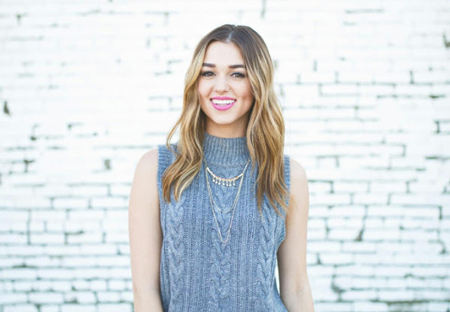 DALLAS, Texas—Sadie Robertson is beginning a movement. Armed with a few of her family members, closest friends, and a goal to empower their peers, The Live Original Tour 2016 launched last week in Dallas, Texas at Allen Event Center. Disarmingly casual with a "Movie Night" theme and a living-room vibe on stage, Robertson and her squad captured the hearts of everyone in the arena with their honesty and vulnerability as they shared personal stories of adversity and touched on issues teens and young adults face today—such as cyber-bullying, body image, depression, anxiety and more.
"This isn't about me, I'm doing this for a bigger purpose," shares a confident Sadie Robertson, who CW's NewsFix labels one of the nation's #LeadingLadies after an exclusive interview. She shared her feelings post-show in a message to her followers in her app, SADIE, "Tonight was INCREDIBLE. God is moving in the hearts of people tonight. I see a near revival in our generation. It's time to shine our lights in a world of darkness. I'm excited to be alive today."
The Live Original Tour, produced by 25 Entertainment, kicked off with a set by RENO then dove right into the night in true Robertson family fashion: with laughter, clever videos and a promise to be unabashedly themselves.
The ever-adventurous John Luke Robertson set the scene by racing through the crowd on a quest to get the audience thinking about what, who and how they are writing the "movie" that is their lives and offers tools to aid people in taking the steps to "be the hero" in their own life-film.
CLICK "2" TO ADVANCE