New Radiate Music artist, Linda Doane, and Inspiration Worship will globally release the full-length debut Powerful August 31. This new 12-song album carries Linda's mission to share the gospel and God's power in her life.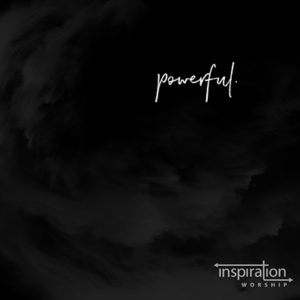 Less than a year ago, Linda had been given two to 12 months to live as she battled Stage IV Non-Hodgkin's Lymphoma. Feeling what it was like to not take a normal breath for six long weeks in 2012, she realized the simple, profound gift of breathing. Now in full remission following her third bout with cancer, she is using her breath to praise God, revealing a confident, courageous creativity through Inspiration Worship's Powerful.
"I don't think a lot of Christians walk around feeling powerful," says Linda. "There's power available to believers in Jesus, and that's the overall message I want people to come away from with this record."
Showcasing Linda's airy, cutting-edge vocals over an ethereal combination of electronic chillstep/trip-hop beats and synths with piano and rock elements, attributed to both producer Ian Eskelin and musician Clément Ducasse, the heart of Powerful expresses God's sovereignty ("One God"), Jesus' sacrifice ("The Blood"), His return ("A Scepter and Crown"), His grace ("Never Let Me Go") and His strength ("You Never Change"). There are also sermon-type songs, such as the treatise on the devil's tactics on "Powerful Lie" and the chill pop warning against sin, "Roar."
Linda sings about devotion to God on the corporate friendly "All I Am" and album opener "Take Me," the authority of believers on "Heaven Reigns," and the need for the church to "Rise Up."
Standing alone thematically is the song Linda and her husband Tom wrote for their daughter in the midst of her battle with anorexia, titled "I Can't Fix You," which also becomes the first video from the album.
Going into the recording for this new album, Linda felt strongly that the artist name should be "Inspiration." Zoning in on the name "Inspiration Worship," Linda was stunned when she did a dictionary search of the name.
"When I went to look up the word 'inspiration,' I saw it was defined as a single inhale," Linda recalled. "It was one of those fall on the floor moments for me. I just knew it was God confirming. It all made sense… Inspiration is inhaling His breath, and Worship is exhaling our gratitude back to Him."
As for Linda, she is feeling pretty powerful in Christ these days, resting in God's provision for her life and the promises that lie ahead.