Nashville, TN (April 5, 2019)
Internationally recognized praise band Planetshakers will release Rain Part 2 globally April 12 from Venture3Media. Available for preorder now, the new five-song digital EP from Planetshakers was recorded at Planetshakers Conferences in the Philippines and Malaysia in January and features over 29-minutes of music.
Planetshakers recently released the single "I Choose You" from Rain Part 2 to streaming outlets everywhere. The song, which is led by Joth Hunt (who also produced and mixed the EP), declares that God is the one to look to, no matter what the circumstances.
Watch the Official Trailer for the 'Rain Part 2' EP.

This theme is further carried in the Hunt-led "Only Way" single, which released last month, is featured on the new EP and became an encouragement to this multi-talented worship leader through his battle with cancer.
"God had me write that song a week before I knew this was going to happen. It was the perfect tool God helped me to use to declare victory over the situation," says Joth, adding, "It's easy to sing these songs week-to-week, but when you are actually going through it, these lyrics become more…they become an anthem."
Along with Hunt, both Rain Part 2 and Rain Part 1 (released in January) EPs are led by Planetshakers' worship leaders Sam Evans, Aimee Evans, BJ Pridham, Rudy Nikkerud, Chelsi Nikkerud and more. A tangible, intentional expression of worshippers collectively pursuing the presence of God, the new recordings precede the annual Planetshakers Conference launching with the "Rain" theme this year at Melbourne Arena in Melbourne, AU.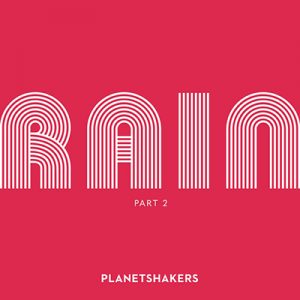 The full Rain Part 2 track listing follows:
1) "Only Way"
2) "I Choose You"
3) "Take Your Place"
4) "Anything Can Happen"
5) "God Is On The Throne"
DOWNLOAD OR STREAM THE NEW EP TODAY: