Internationally recognized praise band Planetshakers has released its 15-track album Rain today (Sept. 6) from Venture3Media (V3M). The album is available now at Apple Music, iTunes, Spotify, Google Play and more digital and streaming outlets globally, as well as a physical CD at traditional retailers everywhere.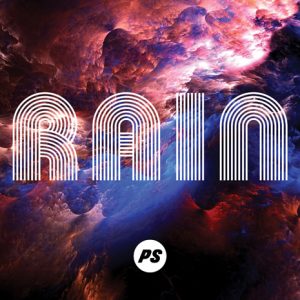 Recorded during the annual Planetshakers Conference that packed Melbourne Arena in Melbourne, Australia this past April and at its regional conferences attended by tens-of-thousands in the Philippines and Malaysia, as well as at Planetshakers Church, the new album features worship leaders Joth Hunt (who also produced and mixed the album), Sam Evans, Aimee Evans, BJ Pridham, Joshua Brown, Rudy Nikkerud, Chelsi Nikkerud and more.
The album also includes all the songs from Rain Part 1 (released in January), Rain Part 2 (released in April) and Rain Part 3 (released last month), as well as the never-before-released "I Lift Your Name Up (80's Remix)" and "Fall On Me (Heavy Remix)."
"2019 will mark the 22nd year that Planetshakers Conference has been lifting up the name of Jesus to a generation," says Planetshakers Church pastors Russell and Sam Evans. "We feel that just as rain is formed naturally by the sun's heat evaporating water, that our prayers, praise and worship have been reaching heaven all this time."
The lead track from Rain, "Only Way," has already seen over 1.3 million YouTube plays and is gaining momentum coast-to-coast at radio in the US, recently debuting in the Billboard Christian Airplay Chart top 50. Produced, written, mixed and sung by Planetshakers' Hunt, it earlier became an encouragement to this multi-talented worship leader through his battle with cancer. Hunt's story of overcoming cancer can be seen in two "A Miraculous Journey" video parts available now at https://youtu.be/Acv3bUtda6A (Part 1) and https://youtu.be/ft7TRpJz-Ck (Part 2).
With many of the songs broadcast-premiered live earlier this year via Daystar Television Network to millions in over 180 countries, the full Rain track listing follows:
1) Only Way
2) My Reason
3) Fall On Me
4) Rain Your Glory Down
5) God Is On The Throne
6) Right Now
7) I Choose You
8) I Lift Your Name Up
9) All Around
10) Take Your Place
11) Fire Fall
12) Anything Can Happen
13) God Is On The Thone (Studio)
14) I Lift Your Name Up (80's Remix)
15) Fall On Me (Heavy Remix)