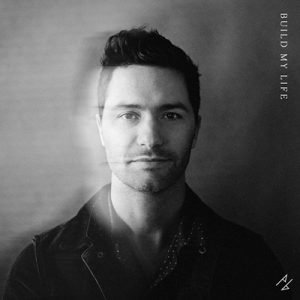 Nashville, TN ( January 9, 2019)
Bowyer & Bow/Capitol Christian Music Group artist, songwriter and worship leader Pat Barrett has recently released a multitrack single of his song "Build My Life" that is also currently going for adds at radio and was the most added single this week. The multitrack single featured a radio, studio and live versions along with a rendition featuring Cory Asbury.
Click the play button above to watch the video for "Build My Life."
"Build My Life" is currently one of the Top 20 songs in the church on the CCLI chart. The moving anthem is built on foundational truth. The lyrics ground the worshipper, reminding one of the importance of a strong foundation:
"And I will build my life upon your love / It is a firm foundation / And I will put my trust in you alone / And I will not be shaken."
"It is the type of song that will cause you to look down, rather than up." Barrett explains, "You look down to see what you're standing on. I love songs that make you look down at this relationship or that thing or that circumstance. God's in it all. It's not like God is up. He's here."
Last year was a breakthrough for Barrett as a solo artist, who has already celebrated 15 years in his career before releasing a solo project in 2018 on GRAMMY® Award winning artist Chris Tomlin's imprint record label, Bowyer & Bow. The album's first single "The Way (New Horizon)" climbed the radio charts into the Top 5 on the Christian Audience radio chart. Barrett was also nominated for the prestigious New Artist of the Year for the 49th GMA Dove Awards, where he co-hosted the pre-show of the awards. He appeared on the Worship Night in America Tour and Tomlin's Good Good Father Tour in Canda, and the upcoming Holy Roar Tour beginning in March.