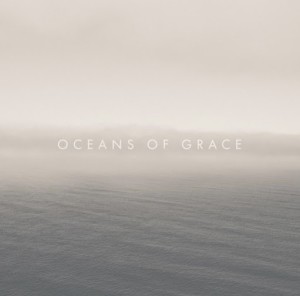 NASHVILLE, Tenn.—Chilean family-centric group Oceans of Grace will release their first full-length offering February 26. The self-titled album includes 10 original worship cuts written by the group's members and recorded in both English and Spanish. The result is a double-disc, 20-song debut helmed by acclaimed Atlanta-based producer Jason Hoard (Shane & Shane, John Waller). The project also features Third Day frontman Mac Powell, who guests on cornerstone track "I Know That You Love Me," as well as Casting Crowns' drummer Brian Scoggin, who contributed on every song.
The Oceans of Grace Deluxe Digital Edition features a collection of bonus material, including acoustic versions and performance videos of two songs, "Remember Lord" and "How Great You Are"; the official music video for "How Great You Are"; and a special video of "Psalm 63 (Oh Lord Your Love)." The release will be available at major digital retailers, as well as oceansofgraceband.com.
Although they recorded the project in Atlanta, the multi-generational group resides in Calera de Tango, Chile. Comprised of brothers Eric and Gabe Phillips, who share lead vocals, the collective also includes Eric's wife Debi, friend Hector Ramirez and Gabe's daughter Sayen.
"We believe worship transcends language," says Eric Phillips. "One day people from every nation, every tribe and every tongue will sing together, worshipping at the feet of Jesus."
Oceans of Grace introduces a band not only steeped in the culture of their homeland, but a group of people who live out the message they sing. As such, service is as much a part of their ministry as music. Since 2010, the members of Oceans of Grace have been instrumental in restoration efforts following a massive earthquake and tsunami in Chile. Through their work, more than 100 homes have been built for people in need. In addition, the group has assisted with water and food programs in Ecuador and Peru.
"We want to be a part of a movement of worshippers that ignites a fire in our generation," Gabe Phillips adds. "We hope people can encounter how great our God is, and the main thing we hope resounds in this album is our small attempt to bring glory to our King."
The Oceans of Grace legacy originally began with Jeff and Kathy Phillips, who as newlyweds moved from the West Coast to Chile to start a family rooted in missionary service. Their sons, Eric and Gabe, grew up immersed simultaneously in the Gospel and South American culture. Today, as they raise families of their own, these men have merged their passion for music with a commitment to serving others. Through Oceans of Grace, the brothers dedicate their lives to the Gospel's call to meet people's physical needs and use their music to encourage listeners to do the same.
For further information, visit oceansofgraceband.com or turningpointpr.com.