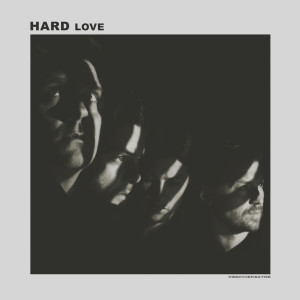 NASHVILLE, Tenn.—GRAMMY Award®-nominated Atlantic Records recording group NEEDTOBREATHE has announced early details of their forthcoming new album. H A R D L O V E arrives everywhere on July 15, 2016.
H A R D L O V E is now available for pre-order, with all purchases accompanied by instant grat downloads of the lead single, "Happiness" as well as the album track "Money & Fame." Exclusive album pre-order bundles that also include limited-edition merchandise will be available at the band's official online store. "Happiness"—available on all streaming services and DSPs along with "Money & Fame"—impacts Christian radio April 8, 2016.
"The song 'Happiness' is really about the sacrifices we have to make in order to change," lead singer Bear Rinehart said of the single. "I think that everyone who has had to make a major decision in their life knows that change is only worth it when you make the change for the right reason. Happiness after all is clearly a fleeting thing, but purpose is what brings real joy. I believe that there's no better place in the world than the middle of the will of God for your life. I hope that the song 'Happiness' makes you feel that way."
Co-produced by NEEDTOBREATHE and recorded at their very own Plantation Studios in Charleston, SC, H A R D L O V E follows the band's blockbuster album Rivers In The Wasteland, which made an impressive chart debut upon its 2014 release, topping Billboard's Christian Albums chart. What's more, the album's stunning "Multiplied" earned NEEDTOBREATHE their first ever GRAMMY® Award nomination.
Rivers' breakout single, "Brother (Feat. Gavin DeGraw)" proved to be the highest charting single of their career. The RIAA-certified Gold hit song soared up the charts, landing at No. 1 on Billboard's Hot Christian Songs and Christian Digital Songs charts. The track's companion video—directed by independent filmmaker Jared Hogan— has drawn close to 10 million views at NEEDTOBREATHE's official YouTube channel. In addition, NEEDTOBREATHE and DeGraw rocked New York City's Times Square with an unforgettable performance of "Brother," live on ABC's Good Morning America.