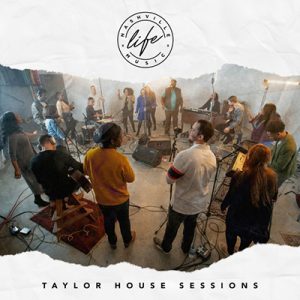 Nashville, TN (May 24, 2019)
Created out of the Music City-based Nashville Life Church, Nashville Life Music debuted their 6-song EP, Taylor House Sessions (Integrity Music), May 24, 2019.
Nashville Life Music began as a spontaneous meeting around a living room piano and is now a thriving music collective in the heart of Music City. As a diverse family of singers and musicians known for lively, fun-filled melodies and powerful, anthemic worship choruses, they are inspiring worship gatherings in their local church each week with songs expressing their heartfelt mission to see the world filled with Jesus followers. The members are thrilled to now have the opportunity to share their music to a broader audience with Taylor House Sessions, named after the studio where they recorded the EP.
Nashville Life Church recently celebrated its seventh anniversary and is helmed by Senior Pastors Alvin Love and CeCe Winans Love. Two additional members of the church staff, Outreach Director Alvin Love III (son of Alvin and CeCe) and Worship Director Dwan Hill, are also members of Nashville Life Music.
Winans recently said about the EP release, "I'm so grateful and excited about Nashville Life Music signing with Integrity. Integrity is something we both believe in, so together God will bless us to make an incredible Impact for His kingdom and all for His Glory!!"