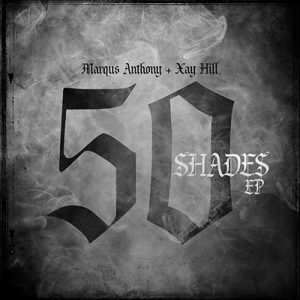 Nashville, TN (December 13, 2019)
Christian rap/hip-hop artist Marqus Anthony has released a brand new collaborative EP with Xay Hill. The project, 50 Shades, features production from B-Coe, ICE Beatz and Until Completion as well as appearance from R-Swift and Jazmine Nikao.
Transparency abounds on 50 Shades as the guys address feeling gray. Ultimately, no amount of alcohol, drugs, money or women can bring color into their painful lives. Jesus is the only solution to finding peace and hope in this dark and dreary world. The production varies from trap, to a more old school hip-hop vibe with horns to a smooth, jazzy and emotional feel. Marqus Anthony and Xay Hill each bring their unique styles which blend to create a captivating must listen EP.