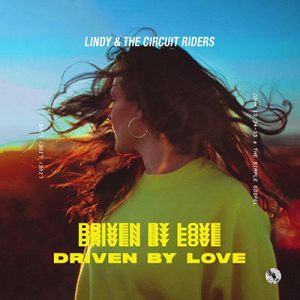 Nashville, TN (February 22, 2019)
Lindy & The Circuit Riders, helmed by worship leader Lindy Conant-Cofer, release their highly anticipated Driven By Love to critical claim. The 15-track collection, available now with Bethel Music's imprint, Heritage Music, sees Conant-Cofer alongside the Circuit Riders empowering the next generation of believers to cultivate a culture of action with CCMmagazine.com calling the project "…an album about action. Be careful when you join in. You'll be compelled to do more than just sing along."
The album's title track was birthed out of a response of worship after Conant-Cofer listened to author and speaker Andy Byrd preach about a generation who is driven by love to a room full of young people at YWAM in Kansas city. Conant-Cofer and her husband, Chase, both felt called in that moment to take in children.
Now fostering a baby with the heart to adopt, Conant-Cofer recently opened up to FoxNews.com about their experience sharing, "The Lord started to speak to us. If we won't take in these kids, I actually don't know who will?"
Lindy & The Circuit Riders will kick off the release of Driven by Love this weekend at The Send. Expecting more than 60,000 attendees, the worship gathering will fill the Camping World Stadium in Orlando, Fla.
For more information, visit www.thesend.org