Nashville, TN (January 29, 2019)
Heritage Music Group, an imprint of Bethel Music, is excited to announce the release of Lindy & The Circuit Rider's latest project, Driven By Love, due out Feb. 22, 2019. Driven By Love is the newest offering from worship leader Lindy Conant.
Lindy Conant shares the Story Behind the Song, "Driven By Love," which is the album's title track:
"…we were at YWAM in Kansas City and the speaker poured his guts out about a generation who will be and is driven by love. When we responded in worship, no song existed to articulate what was happening in the room. That was the first time this chorus was sung. That night, [my husband] and I separately heard from the Lord about taking in children and also the nation of India. This song feels more personal than ever because of the little one that sits in our home now. We have heard it 1000 times, but let's keep letting it sink in: 'Without love, We are clanging cymbals. Without love, we just add to the noise. This isn't a love that my own strength can conjure up. It's a love that comes from surrender and being poor in Spirit so LOVE Himself can love THROUGH His people.'"
Lindy and her husband now foster a baby boy since their encounter in Kansas City that inspired the title track.

"My prayer is that you meet Jesus, find His heart and fall more in love with Him. That's what happened to me while watching [Driven By Love] form over the last two years."
—Lindsay Conant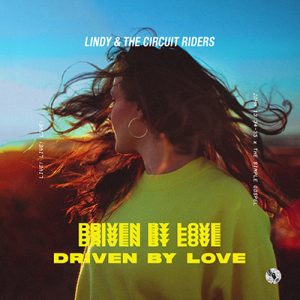 Driven By Love Track Listing:
1. Stand in Awe
2. Driven By Love
3. Driven By Love (Spontaneous)
4. Not Ashamed
5. Obedience
6. Obedience (Spontaneous)
7. We will ride
8. Mercy
9. Beautiful and Glorious
10. Hands and Feet
11. Mark my hands
12. Can't keep quiet
13. Worthy of it all
Deluxe Album Includes:
14. Take Courage
15. I Really Love You- featuring Lucas McCloud and Chloe Mac
For more info visit: https://lindyconant.com