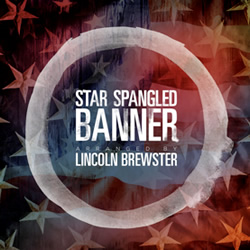 Worship leader and renowned guitarist Lincoln Brewster honors Independence Day this Saturday, July 4, with a surprise release of an instrumental version of the "Star Spangled Banner". The piece, an original arrangement and recording by Brewster, is available now at iTunes and was released to Christian radio by Integrity Music, his label for over 15 years.
In addition, Integrity is currently offering Brewster's critically acclaimed album Oxygen (featuring radio singles "Made New" and "There Is Power") for only $7.99 from now through July 7.
Watch the official video here…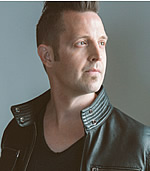 One of the first worship artists to be embraced at Christian radio, Lincoln Brewster is firmly established as a leader in the genre with signature singles including "Made New," "There Is Power," "Today Is The Day," "Everlasting God" and "The Power Of Your Name." Music has been an integral part of Brewster's life since early childhood when he would "sit in" on rehearsals with his mother as she played with local bands. By age five, Brewster was playing the mandolin and by age nine, he had picked up the electric guitar. That love for music took him down a winding road that included a season playing for rocker Steve Perry (Journey) and recording offers from mainstream labels all before he was 21. But Brewster, who committed his life to Christ in his late teens, walked away from the promise of rock stardom and instead took a position at his local church as a sound technician.
Years later, Brewster is again playing before thousands, this time leading people in worship at music festivals and concerts across the U.S., and at Bayside Church near Sacramento, California, where he serves as Worship Arts Pastor.
For additional information, visit http://www.lincolnbrewster.com.